Free
SMTP Servers
: The Top Providers To Improve Your Email Campaigns
Effective email communication between a company and its customers is essential for any successful marketing strategy. Behind the scenes of every sent and received letter lies the Simple Mail Transfer Protocol (SMTP), helping to manage large numbers of newsletters and transactional messages.
Let's discuss the best free SMTP servers, including how they work and how to pick the right one for your email, even if you craft perfect ones.
What is an
SMTP Server
?
SMTP is like a post office, ensuring your email gets to the right place through routing from the sender (you) to the receiver. When you send an email, your email client connects to your SMTP server first and then to the recipient's SMTP server to deliver the email.
An SMTP is used for the following:
An

SMTP server

transports messages

from your email client to the recipient's email server.

An

SMTP server

determines the most effective email path

, navigating through different servers and network configurations.

An

SMTP server

demands authentication

before allowing you to send an email, safeguarding the system against spam and fraud.

An

SMTP server

sends back an error code

if there is a problem with the email delivery, explaining the issue.
The best SMTP server should:
Keep a stable relationship with top ESPs,

ensuring your newsletter reaches all or most recipients

Offer

flexible plans

to meet your mailing needs

Be

easy to set up and work with

all major email clients and software

Provide

accurate email analytics

Offer

support around the clock
Benefits of an
SMTP Server
The main factors when sending an email are:
Your

SMTP server

setup and configuration

The content of your email
Speaking of the content, avoid spam triggers in the subject lines and content, and ensure your copy is free of typos and not linked to low-quality or downright fraudulent content. 
As for the email infrastructure and your sender reputation, these can pose a challenge. For example, you can set up and run your own SMTP-free email server if you have a solid understanding of the technology and can monitor and resolve deliverability issues.
That said, it's much easier to leverage email SMTP services to improve your email deliverability without worrying about the technical aspects. 
Let's take a closer look at the advantages of SMTP services.
1. Routing Emails Infrastructure
Internet service providers (ISPs) consider both the reputation of your domain and the reputation of your IP address when deciding to deliver your emails to your recipients' inboxes or to move them directly to the spam folder. Good SMTP relay service providers will include your company in a pool of reliable senders with a strong reputation. They will use various tools to protect the IP reputation of the sending domain.
If you manage your own SMTP mail server on a shared Virtual Machine (VM), you won't have full control over your sender reputation, potentially leading to your IP address being blocklisted by the ISP.
2. Protection from Spam Emails
Many ISPs and webmail providers have limited how many emails users can send to protect from spammers and fraudsters. Luckily, you can grow your email volume with the help of an SMTP service.
3. Support
SMTP service providers are experts at sending, monitoring, and improving how email is sent. You have access to top-notch email infrastructure and an experienced support team to help you with deliverability problems.
When you run your own email SMTP server, things are different. You'll need to know how to fix problems, whether your server goes down or legitimate emails bounce for no reason. 
4. Comprehensive Statistics
SMTP services provide valuable deliverability data: emails sent, bounced, spam notifications, spam complaints, detailed error codes, and more. 
5. User-Friendly Interface
In contrast to self-managed servers, most SMTP services come with an intuitive and pleasing user interface (UI), so you don't have to hunt for information.
How to Send Email via
SMTP Server
?
When you send an email, it may not seem like anything is happening behind the scenes. From the technical point of view, though, you must have an SMTP server to be able to send email messages outside of your domain.
Here's how SMTP servers work:
To create an SMTP connection, a mail user agent (MUA), which might be your email client or an app, connects to the

SMTP server

associated with your domain. A standard SMTP port number 25 is usually used. After a successful connection, the SMTP session will start.

The server receives the email addresses of the sender and recipient and the email itself.

The

SMTP server

examines the sender and recipient domains and delivers the email if everything is OK.

When you send an email, it goes from your email provider's server to the recipient's one. These servers communicate using SMTP to exchange the email. If the recipient's server is not accessible, the email waits in a queue until the issues are resolved.
The SMTP server checks if their email address is real. If it is valid, the SMTP server sends the email to the person's email server.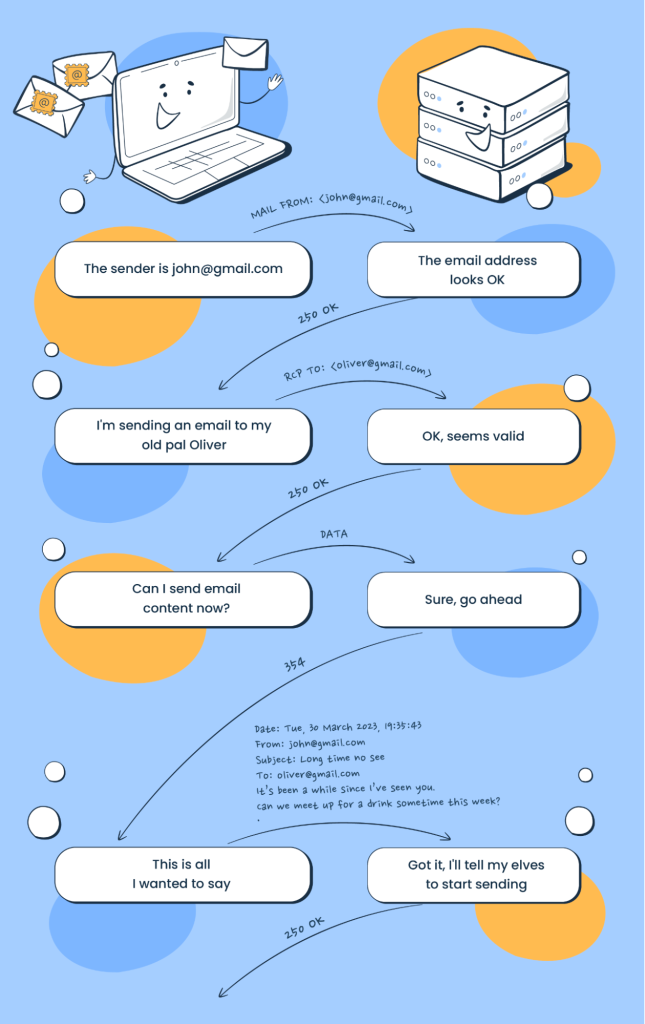 Source: mailtrap.io
A Beginner's Guide to Setting Up an
SMTP Server
Setting up an SMTP server includes the following:
Pick a cloud or physical server to run your

SMTP service

Decide on the SMTP server software that resonates with your goals

Follow the instructions from the software's guide

Edit configuration files with info like domain, ports, security (TLS/SSL), and authentication

Update the domain's DNS with MX records pointing to your SMTP server's domain.

Set up firewalls, authentication, and spam filters to enhance security

Send test emails internally and externally to ensure proper functionality

Regularly watch the server's performance, apply updates, and maintain security measures

Consider load balancing or more servers as email traffic grows

Refer to guides or seek help for common issues like mail delivery problems or security breaches
Best Free Email
SMTP Services
Choosing the right SMTP server service can improve your email outreach, ensuring every email reaches the right inbox and is well-crafted and relevant to the recipient. 
Below are the 10 best free SMTP server services to choose from.
1. Brevo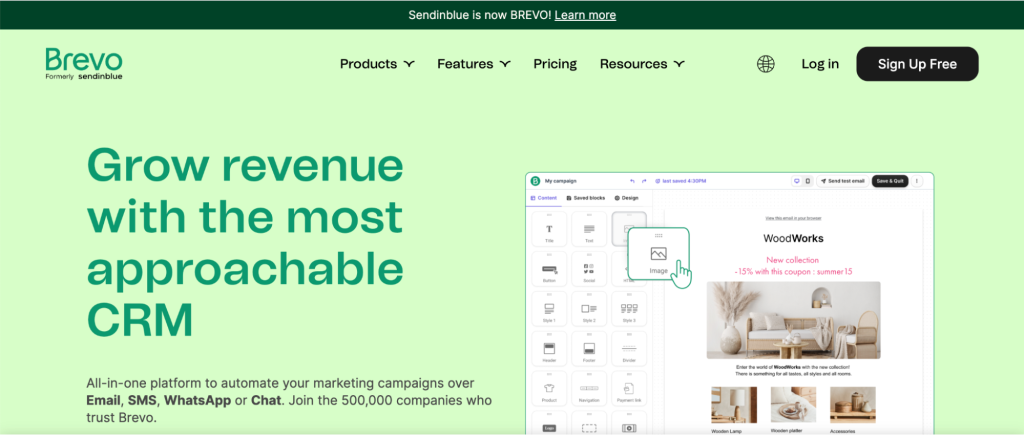 Source: Brevo
Brevo is perfect if you're searching for an email marketing solution that seamlessly integrates SMS, live chat, CRM, transactional emails, and landing pages. When creating an email, you can choose from ready-made layouts and templates or upload your own template.
Here's how responsive email templates can help your business.
Here's what Brevo offers:
Drag-and-drop email editor

. Besides text editing, you can insert your brand's colors, fonts, and logo by entering your website's URL.

Workflow editor

. The workflow editor lets you set up campaigns based on contact data, email engagement, web behavior, and

e-commerce

activity. 
Overall, the platform runs relatively smoothly, barring possible slowdowns when loading certain pages. For example, when you try to access automation for the first time, it can take up to a few minutes to load.
2. SMTP2GO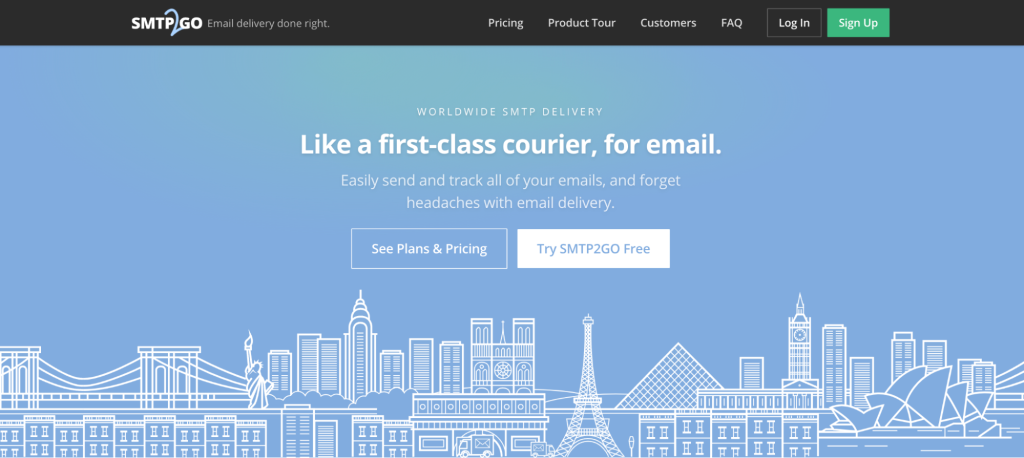 Source: SMTP2GO
SMTP2GO gives you access to all the tools required to configure and manage your outgoing email messages. Even if there is a problem with the internet, the delivery of your emails will be guaranteed because the infrastructure is spread across multiple data centers.
Here are the main SMTP2GO characteristics:
User-friendly API

Email validation with DKIM and SPF

Email data tracking: bounces, clicks, opens, and unsubscribes
With SMTP2GO, you can test your emails in over 40 email clients to ensure they pass spam filters.
3. SMTP.com
Source: SMTP
Marketers use SMTP.com to send transactional and marketing emails to large numbers of recipients.
SMTP.com can assist you with the following: 
Customizing email delivery to reach inboxes

Monitoring ISPs and IP addresses to optimize email sending

Helping custom systems integrate with SMTP server

API setup and technical support
4. Moosend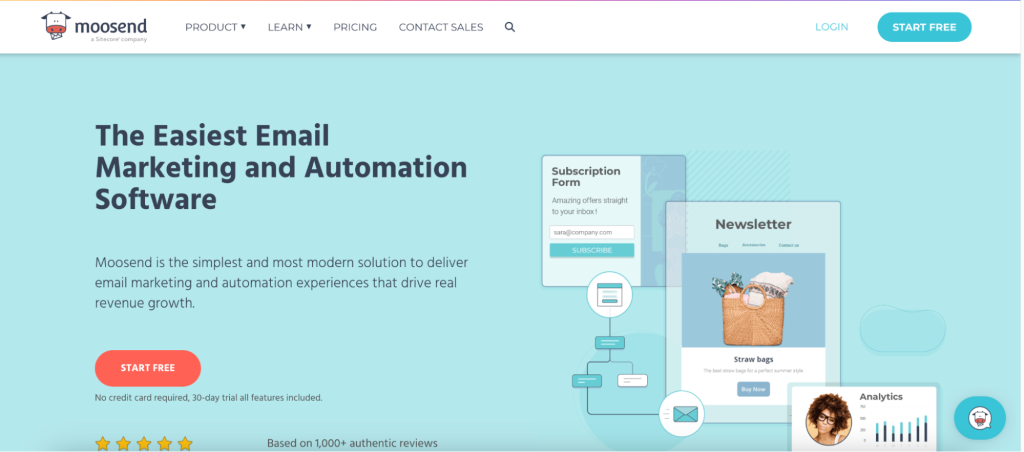 Source: Moosend
Moosend is an affordable SMTP server service with a drag-and-drop email builder for instant email creation. 
Speaking of instant email creation, here are your best eight tools for no-code email design.
With a 98% delivery rate, SMTP easily passes spam filters and also:
Enables real-time email campaign tracking

Provides analytical reports 
5. Google's SMTP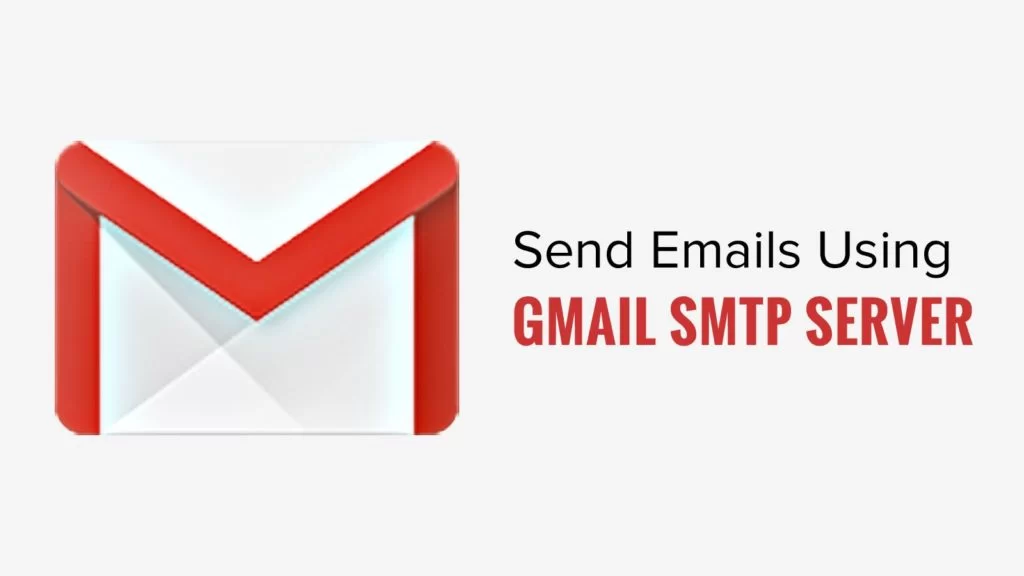 Source: smtpservers
Google is probably the best free email server, allowing you to send a maximum of 500 emails daily through a free Gmail account or during the trial period of Google Workspace. 
To avoid spam detection, Google's SMTP works without using port 25. Likewise, it requires two-factor authentication and a secure connection to have an opportunity to send emails.
6. Sendpulse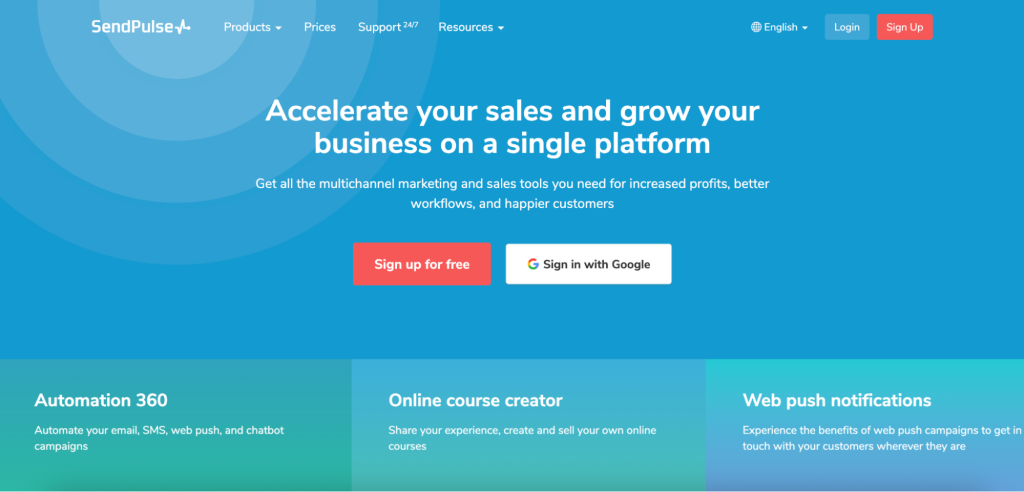 Source: Sendpulse
Sendpulse is a marketing automation platform providing an SMTP server for sending bulk and transactional emails. It also includes a drag-and-drop email builder, landing page templates, CRM, and chatbots. To kick things off with Sendpulse, you should set your sending software to use the required protocols. 
The key benefits are: 
Tools to personalize emails, conduct A/B tests, and track email campaigns

Text message notifications about upcoming sales and events

Performance reports: delivery rates, open rates, click-through rates, etc.
7. Amazon SES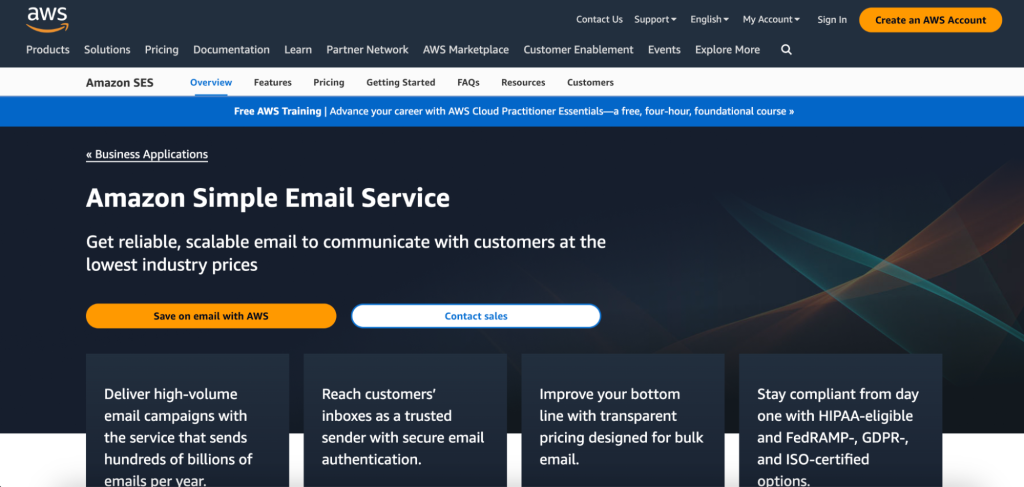 Source: Amazon
Amazon SES is a flexible SMTP server service for app developers and digital marketers. It streamlines user notifications and transactional emails and can be used to integrate Amazon SES into your app. Amazon SES easily bypasses spam filters, having email intelligence to track email delivery, bounce rates, and rejections.
8. SendGrid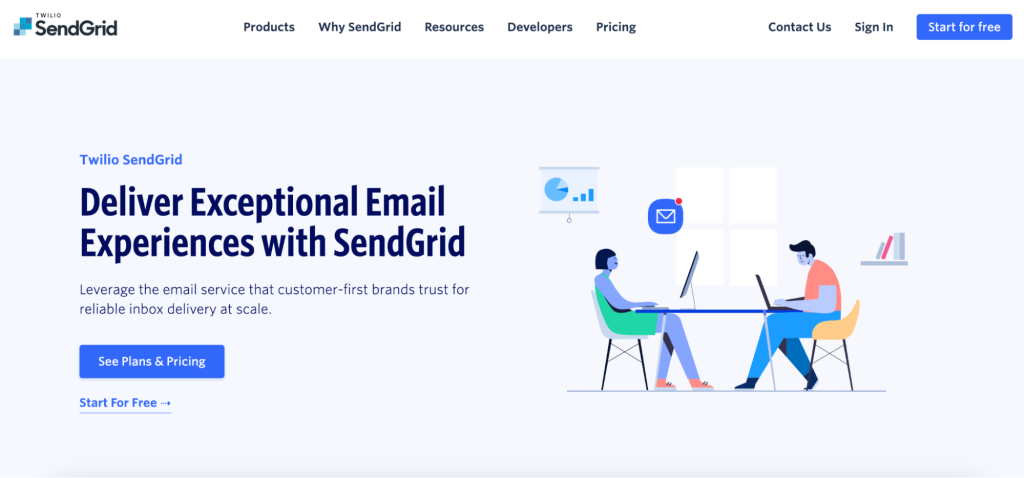 Source: SendGrid
SendGrid is a cloud-based SMTP server service that delivers bulk emails quickly and reliably, with an API supporting sophisticated email programs.
SendGrid includes:
Email sending integrations

Real-time feedback
Likewise, SendGrid's Pro Email API and Enhanced Marketing Campaigns plans offer dedicated IP addresses for email delivery.
9. Elastic Email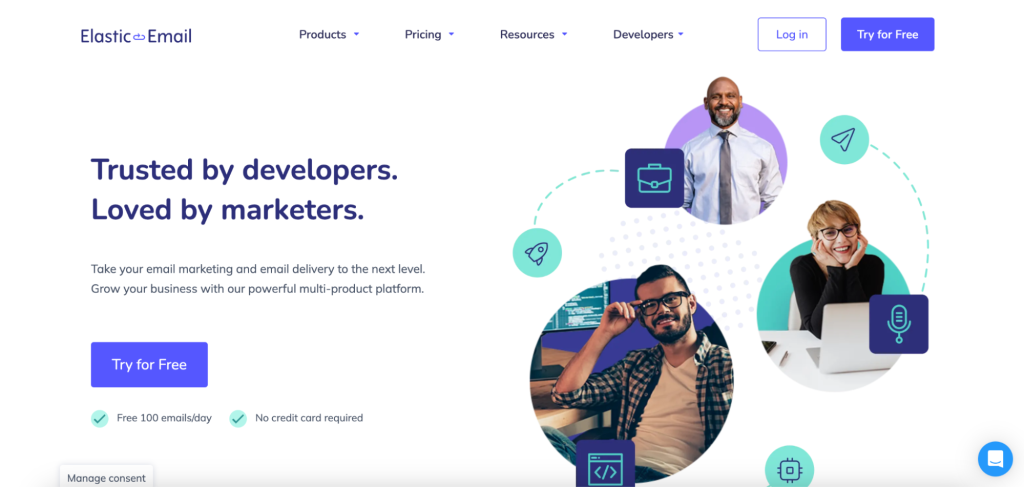 Source: Elastic Email
Elastic Email's cost-effectiveness and transactional capabilities suit small to medium email volumes. 
Elastic Email provides:
A swift and straightforward setup for SMTP relay

Support for 11 programming languages, ensuring compatibility with a wide spectrum of software

Storing up to 15 distinct SMTP credentials per account
SMPT Server Service Comparison.
SMTP Server
Pros
Cons
Key Features
Brevo

User-friendly setup

Reliable delivery

Limited features

Small user base

Good sender reputation

Easy-to-use interface

SMTP2GO

High deliverability

Reputation monitoring

Costs increase with usage

No free plan available

Efficient email delivery

Tracking and analytics

Strong deliverability

SMTP.com

Advanced features

Enhanced security and encryption

Reliable and established service

High cost

Complex for beginners

Reliable email delivery

Customizable DKIM and SPF

Detailed reporting and analytics

Moosend

User-friendly drag-and-drop editor

Automation and segmentation tools

Reporting and analytics

Higher costs for larger volumes

Learning curve for new users

Automation and personalization

Integration with e-commerce platforms

Email marketing and tracking

Google

Reliable email delivery

Works with Google apps

Strong spam filters

Limits on free accounts

Complex automation setup

Tied to Google Workspace

Organizational tools

Sendpulse

Sends emails and notifications

Learns best sending times

Free plan available

Cluttered interface

Steep learning curve for automation

Push notifications

Engagement analytics

Amazon SES

Handles lots of emails

Pay-as-you-go pricing

Integrates with AWS

Needs tech skills to set up

Not for marketing only

Powered by Amazon's tech

High delivery rate

SendGrid

Emails get through

Customizable templates

Strong APIs

Pricey for sending bulk emails

Some features need upgrades

Dynamic templates

Real-time tracking

Elastic Email

Affordable for small players

Tracks email well

Offers dedicated IPs

Complex interface

Delivery can vary

Automation tools

Deep engagement insights
Join MailCon to Take Your Email Marketing to the Next Level
Home to the world's biggest email marketing conference, MailCon connects professional and aspiring email and omnichannel marketers with the latest trends in email marketing, lead generation, marketing automation, and other related niches.
Discover MailCon in 90 Seconds 
Check MailCon events not to miss the next biggest show, and follow our blog and LinkedIn to stay in the loop of the latest email marketing updates and insights. 
FAQ
Is SMTP important?
SMTP is a necessary part of email communication. If you use a free SMTP mail server, finding your email address on the blocklists maintained by the major email providers will not be difficult. It's especially important for businesses that send hundreds of emails daily, as there is a good chance that those emails won't be successfully delivered if you do not have an SMTP server.
What should
SMTP relay servers
offer?
Strong company reputation

Reliable infrastructure

Proven delivery record

Simple interface.

High support availability
Are
free SMTP services
reliable?
Free SMTP services can be reliable for personal use and a small number of emails. However, for businesses with higher email requirements, it's advisable to consider paid options that often provide better deliverability rates and support.