A shortage of developers has put online businesses between a rock and a hard place. On the one hand, you have to rely on high-quality code, feature-packed products, and technical support. On the other hand, you may not always have the workforce to promptly code what you need in terms of volume and quality to ensure deliverability. 
The more emails you need, the more resources you have to allocate.
What's the solution? No-code email design. 
With up-to-date no-code tools, you can drag and drop an email in a few minutes without writing a single line of code. Equipped with a robust no-code email builder and a bit of time – much less than needed to code an email from scratch — you are back in the driver's seat of your email marketing.
These eight no-code tools will revolutionize your email marketing to secure better engagement, user experience, and conversions.
MailModo 
Starting at $99 per month, MailModo features one of the best email template builders to drag-and-drop AMP and HTML emails and design customer journey maps while personalizing the content for every campaign. You can reinforce your message with quizzes, coupons, calculators, calendars, and dynamic elements without coding, enabling in-email purchases, and any other target actions.
MailModo is as straightforward as an email builder can be. Detailed instructions on the features and customization of every email template turn email construction into a step-by-step delight.
HubSpot
Starting at $45 per month, with an option for a free plan, HubSpot is one of the most recognizable players in the game, providing a flexible email template builder for creating quality emails for repetitive marketing campaigns while sharing email construction with the rest of your team.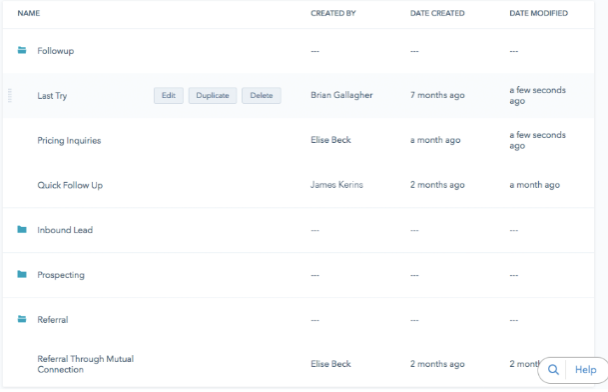 Every template can be optimized depending on your real-time metrics (open rates, click-through rates, etc.), allowing you to update your campaigns on the fly. 
Stripo
Arguably the most convenient drag-and-drop HTML email template builder, Stripo features over 1200 email templates – including AMP emails – divided by type, industry, seasons, features, and integrations. Extensive filters speed up the search, and you can edit any chosen email right on their website. But even if nothing matches your goals and taste, there's an "Order custom template" button to save your day.
Price-wise, the packages range from free to $95 a month based on the number of supported users, exports, availability of premium templates, and more. Risk-averse, you can start with the Free plan to get the hang of it.
MailChimp
At only $11 a month, MailChimp offers a free plan for light-volume users. In addition to ready-made email templates, MailChimp provides a Creative Assistant that uses imported data to create tailor-made email designs. The more data you import, the more relevant emails will be.
All other standard features – tracking, analytics, automation, etc. – are partially or fully included, depending on your chosen pricing plan.
GetResponse
Starting at $15.58 per month, with the option of a free plan, GetResponse is a great way to maximize the power of your emails. The drag-and-drop email creator from GetResponse enables the near-instant design of emails for professional marketing campaigns. No HTML skills are needed; just follow common logic and create a masterpiece your subscribers would be excited to see.
The email creator includes:
Basic email blocks: text, image, video, buttons, etc.

Sections to structure your email

Custom web fonts to personalize your message
You can use goal-oriented email templates to promote, educate, welcome, or sell with your campaign. All templates are fully-responsible and highly customizable, including multiple filters for professional photos, thousands of GIFS, and over two million Shutterstock images.
Growbots
Starting at $49 per month, Growbots will help you create personalized emails and find the best timing for your outreach with its Email Timing Optimizer.
Here's how to use this innovative software:
Select your target market

by targeting specific companies or using Growbots' targeting criteria to unlock the personal details of your prospects: social media profiles, emails, and phone numbers.

Set up your campaign:

personalize your emails, schedule follow-ups, and customize your outreach.

Optimize your results:

A/B-test email templates, send times, and more parameters based on the actionable insights you gather.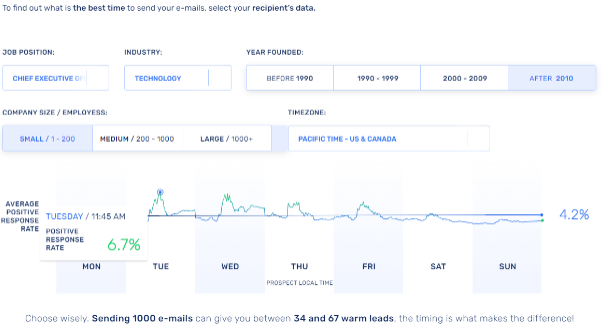 Growbots syncs with other software, such as Salesforce and HubSpot, to ensure you don't dissuade your already engaged customers.
Sprinklr
Sprinklr is a tool that offers custom pricing, depending on what features and functionalities you choose to use. The tool streamlines the customer experience across all marketing channels, including email and social media. Among many features, the platform automatically sends emails to the people who tweeted after collecting their email addresses and interaction insights.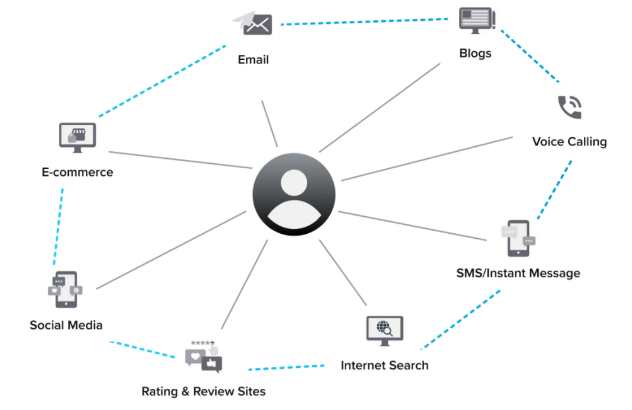 Mailjet
Mailjet's email editor allows dragging-and-dropping emails within minutes, either using ready-made templates or from scratch. The tool is free for up to 6,000 emails per month, and then the price changes to $35 per month for 50,000 emails.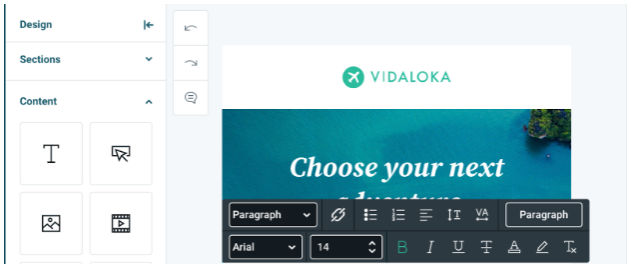 The email builder features include the following:
An intuitive drag-and-drop environment that enables in-email photographs, videos, GIFs, and links.

Deep customization to fit your brand image and meet customers' expectations.

Real-time collaboration with your teammates to exchange ideas and create emails faster.

Responsive design that ensures all your emails look spotless for all email clients and across all devices.
Do Your Research Before Committing to a No-Code Email Builder
As no-coding grows in popularity, more and more email builder tools are becoming available. There are many other platforms to choose from, including Sidemail, Dyspatch, Designmodo, Unlayer, and many more, each with slightly different functionality to simplify and automate the email creation process. Make sure to do your research before you pick a tool.
Unveil the Secrets of Email Marketing at MailCon 2023
The world's largest email and omnichannel marketing conference is returning to Las Vegas in 2023 from April 17 to 19. Get ready to dive deeply into the latest email marketing technologies, trends, and strategies, including comprehensive coverage for those working in lead generation, marketing automation, and mobile and omnichannel marketing.
These three days of action are worth every dollar, but you can save even more! Get an early bird pass to save $450, and stay tuned for updates.