In today's multi-channel marketing landscape, email campaigns play a crucial role, with an email list powering these campaigns with client data. However, traditional email outreach practices don't always fare well, proven unprofitable over and over again, even for a segmented audience.
At the same time, email marketing is flourishing, expected to reach $17.95 billion by 2027, an unprecedented CAGR of 17.9%. So what is preventing thousands of email marketers from maximizing their success?
Here you go:
An out-of-date, clogged, stale

email list

and suboptimal

email cleansing

practices are the major hindrances on the way to effective email marketing.
Don't worry, though. We have prepared a guide on overcoming the most challenging email marketing obstacles so you can generate and convert more email subscribers.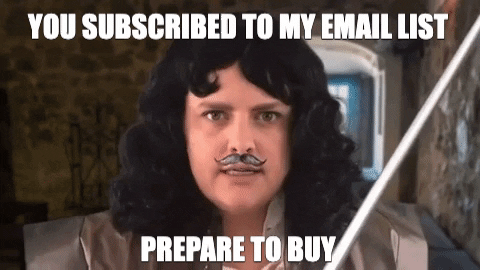 Source: GIPHY
Without further ado, let's dig into it. And yeah, here's an email marketer's playbook that will put you on the right track from the get-go.
The Most Pressing
Challenges of Email Marketing Campaigns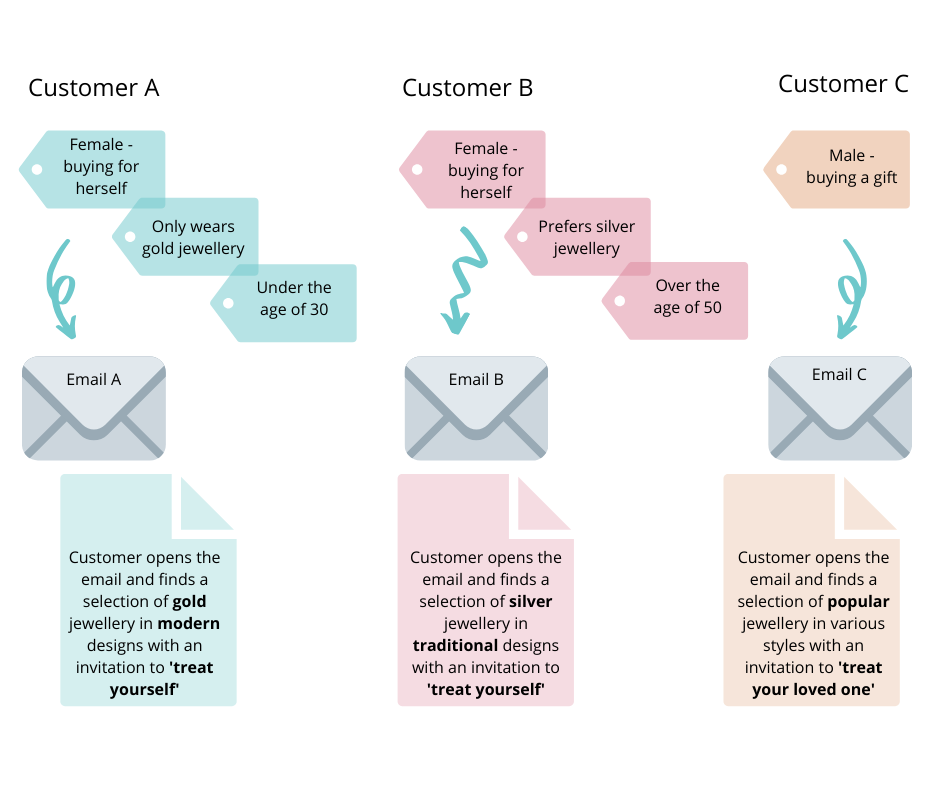 Source: Email Octopus
Whether you like it or not, email marketing lists operate slower than most other promotion types (for example, social media ads), allowing you to process "cold" and "warm" audiences, promote cross-sales, and more.
Learn to schedule your email campaigns with an email marketing calendar.
The less-than-perfect promotion tempo and less-than-expected conversion rates for email marketing – around 1.33% on average – do not seem to indicate one of the best advertisement mediums, a statement no one can argue with.
So why do only a small share of emails – even among opened emails – convert? There are several reasons for this:
"Dead" addresses in the

email list

Spam marking by the email provider

Poor segmentation

Irrelevant content

Unmotivated recipients
To eradicate most of the mentioned, you need deep niche analysis, accurate segmentation, and a well-thought-out email outreach strategy. And – no less important – you must clean your email list timely.
Here's how you can clean your email list in just a few minutes:
Clean Email:
Advantages of Database Optimization
Email list hygiene boosts the conversion of email campaigns by shaping an email list that focuses on your target audience. First, potential leads are identified through market analysis; second, they are segmented and sent relevant emails.
Ultimately, email list-cleaning decreases campaign costs, increases conversion rates, unlocks new promotion opportunities, and boosts customer engagement. One thing to keep in mind, though, is that these advantages might be mitigated by neglecting email service providers or email scrubbing services.
But not if you're on high alert. 
Let's begin with segmentation and defining recipient categories.
Three Email Campaigns To Unroll Based on Your
Email List
Typically, your email recipients are segmented based on location, age, gender, interests, preferences, and other customer data you can collect.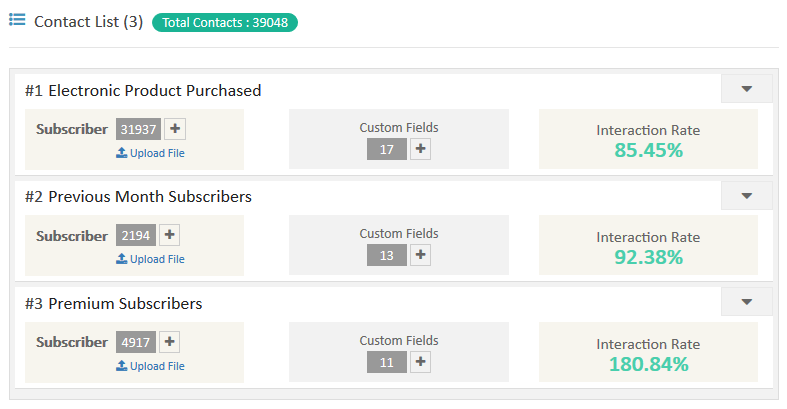 Source: Sarv
Based on the collected data, you can unroll one of the three email campaigns, as shown in the table below.
| | |
| --- | --- |
| Cold campaigns | Cold campaigns target individuals who have purchased from competitors, shown interest in specific themes, or searched for products or services online. Here, the goal is to communicate the brand's value, advantages, and unique selling points to encourage them to at least browse the assortment, visit the website, etc. |
| Hot campaigns | Hot campaigns address customers who have previously purchased the company's products or services. Here, the goal is to re-engage them by offering complementary services or new cooler products. |
| Churn management | Churn management aims to identify the reasons for abandoned carts, order cancellations, complaints, etc., and address these issues. |
How To Increase Your Email ROI through
Email Cleaning
The longer you operate in the market, the larger your email list becomes. On the other hand, databases are built over the years but rapidly lose their relevance due to:
Spam filters blockage

Loss of interest in the brand

Overly aggressive outreach policies

Neglecting fundamental marketing concepts
In just a few months, a once-effective email list can turn unprofitable (for instance, when email costs equal or exceed the revenue). A clean email list helps prevent this critical state.
Setting Up
Email Marketing Campaigns
Without a quality strategy and a well-defined roadmap for promotional emails, any email list will lose its relevance over time. Recipients may still receive emails, but the open rates, especially the conversion rates, will be dismal.
To counteract this problem, you need a clear algorithm for working with customers. In the context of email campaigns, this involves:
Continuous A/B testing

Using specialized themes

Personalizing messages through audience segmentation

Incorporating GIFs and trending content

Timely

email list-cleaning
Collectively, these steps enable optimizing the customer base and increasing the email conversion rate while minimizing the associated costs.
Utilizing
Management Tools
Effective email campaign strategies aren't solely achieved through email list scrubbing. In 2023, there are numerous quality tools for email list-cleaning and even third-party email list-cleaning services.
Notable solutions in this space include:
ZeroBounce

Email Checker

XVerify
Each of these systems functions not only as a mail list cleaner but also offers performance analysis parameters for campaigns, such as:
Number of delivered emails

Percentage of opened messages

Quantity of ignored emails

Fraction of filtered messages

Average conversion rate
With the help of list-cleaning services, you can automate email sending, manage databases, or conduct concept testing (A/B).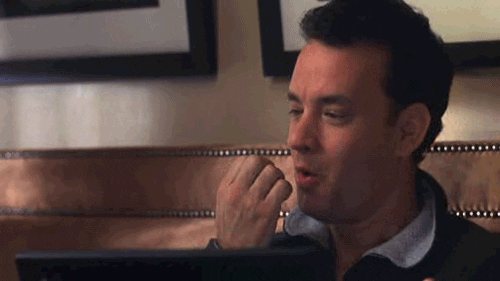 Source: GIPHY
Email List
Optimization
To drive sales, you need the best email list you can compile, which goes beyond creating a customer database. 
Here's what you need for the best email marketing on your side:
A reliable tool for

email address cleaning

Understanding the process of

cleaning the email list

Adequate analysis and segmentation of the company's audiences

Periodic

email list-cleaning

to filter out unprofitable users

Email list

optimization to reduce advertising costs
In the end, all of this will help businesses work more effectively with customers through email campaigns.
Email Cleansing
To Make Email Visible
Email providers block promotional emails for several reasons:
Low email sender reputation

Excessively high mailing frequency

Incompatibility with mailing standards

Lack of value
Learn to improve your email sender reputation in three ways.
You can address all of the above through an appropriate email cleaning service, optimizing your email format and sending frequency while avoiding blockage by the provider.
Ad Personalization through
Email Cleansing
When it comes to personalization, clean email is primarily about:
Removing inactive users from the list to reduce campaign costs

Segmentation of the existing audience

Shrinking the

email list

while improving its quality

The opportunity to experiment with content format and type

Minimizing rejections by avoiding spam filters and manual blocks
Lack personalization in your emails? Here are the three conversion-driven email personalization tips for you.
Consistent
Mailing List Cleansing
for the Win
Email list-cleaning, like other methods related to email marketing, holds significant importance for businesses in marketing contexts. Employing this algorithm as a foundation can optimize the customer base, reduce advertising costs, and enhance efficiency.
Cleaning the email list through established intervals allows:
Eliminating "dead" addresses from the database

Personalizing email content through filters and recipient categories

Keeping the recipient list up to date

Testing new creatives

Reducing the bounce rate
Doing the mentioned manually would require gargantuan efforts, but you don't need to. The web is abundant with automated and semi-automated email list scrubber tools that you can use to keep your email list clean and tidy.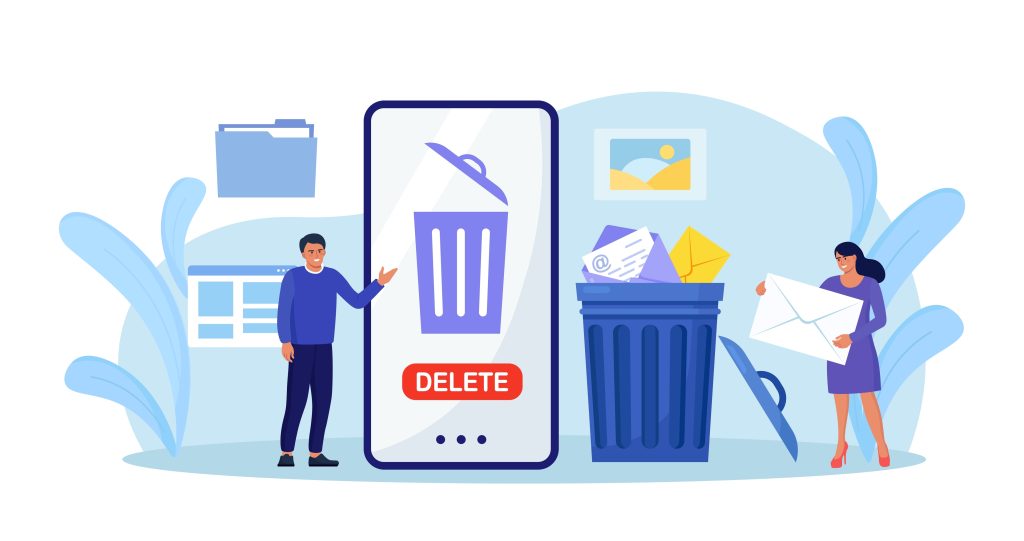 Increasing Engagement with
Email Cleansing
and More
To maximize profits through list scrubbing, apply the following tips. With these, your business can effectively clean up the email list while reducing costs and increasing ROI.
1. Actively
Clean the Mailing List
Clean email is the opportunity to rid yourself of an inactive audience that consumes your time and budget. If you're not receiving feedback or actions during the "warm-up" phase, email list-cleaning becomes a practical decision.
2. Continuously Analyze the
Email List
and Its Quality
With a specialized email cleaning service, you can monitor the effectiveness of your mailings. Use this chance to optimize the content within the emails and the email list as a whole. Check addresses that ignore or block your messages to scrub the email list from them, ensuring better marketing conversion.
3. Use
Email List-Cleaning Tools
There's a wide range of email hygiene services designed specifically for email marketing campaigns. The best approach would be to test several email cleaning services before taking action.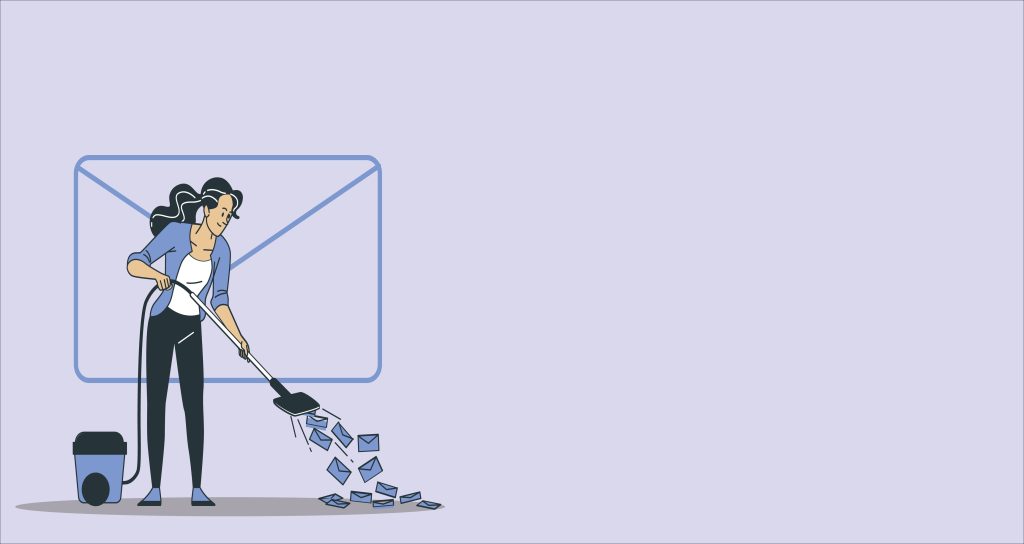 Last but not least, no matter how good the best email cleaning service is, you can't rely on a single algorithm. What to do with the customer base and how to clean email addresses precisely depends on your expertise, experience, and knowledge.
That said, the very idea of consistent email cleaning is beyond doubt, whether you clean emails manually or with the help of an email list-cleaning service. The more high-intent subscribers you have, the healthier your business will be, and the faster your bottom line will grow.
Frequently Asked Questions
What
email marketing strategy
should be adopted to enhance the effectiveness of campaigns?
You need a combined approach. Employ all available optimization methods to maximize the conversion potential of your emails.
How to clean an email list
using
email list-cleaning software
Select a suitable mail list cleaner and conduct several test mailings (you can even do an A/B testing). Analyze the results and adapt your email database accordingly.
How to clean your email list
Utilize any suitable list-cleaning service to remove non-working subscribers while personalizing the remainder.
How to clean up your email
for passing checks by mail providers
Use a mailing list cleaner to determine the maximum sending frequency for each authorized email provider and adjust your algorithm accordingly.
Is it worth using specialized
email scrubbing services
?
Email scrubbing services are extremely helpful to cleanse your email list, but only reliable and verified ones.