Marketing automation technologies – the fastest growing field in the modern business environment. According to Statista, in 2023, the revenue of the global marketing automation market will reach nearly $5.9 billion. It is projected that this figure will exceed $13.7 billion by 2030.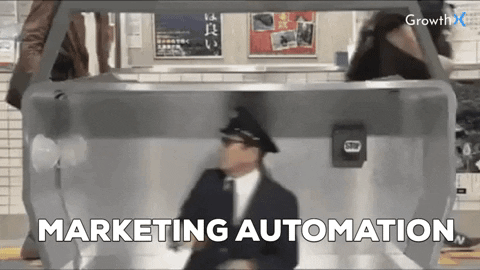 Source: GrowthX
The spread of technology and the creation of digital infrastructure are responsible for this tendency. Solutions for marketing automation may be adopted by businesses quite quickly. Modern tools and platforms allow you to set up many processes, from audience segmentation and content personalization to advertising automation.
Marketing automation tools allow you to nurture leads and turn potential customers into loyal ones. They also help you manage customer relationships, increase revenue, and get a high return on investment.
MailCon experts have prepared an article for you, from which you will learn what automatic marketing is, why it is important to implement it in your business, and its five main benefits.
Understanding
Marketing Automation
and Its Importance
Automating marketing is the process of using software and technology solutions to automate marketing campaigns and activities throughout the buyer's journey.
Therefore, automated marketing is recognized as a significant advancement for a company's growth, as it decreases the need for repetitive tasks such as sending out email newsletters, SMS messages, push notifications, and similar activities.
If processes are set up effectively, this allows for achieving the following goals:
Freeing employees from spending time on routine tasks so they can focus on more complex and priority matters.

Reducing the number of errors associated with human factors, thereby increasing the accuracy of working with marketing data.
Such an upgrade to work processes is relevant for all entrepreneurs, regardless of the business size and the industry. Ignoring marketing automation often leads to decreased product or service promotion speed and quality.
How
Automation in Marketing
Works
Without having to carry out the tiresome daily tasks, you may utilize marketing process automation to create a digital marketing plan. You may also target your audience, provide engaging content, and forecast customer behavior using analytics data.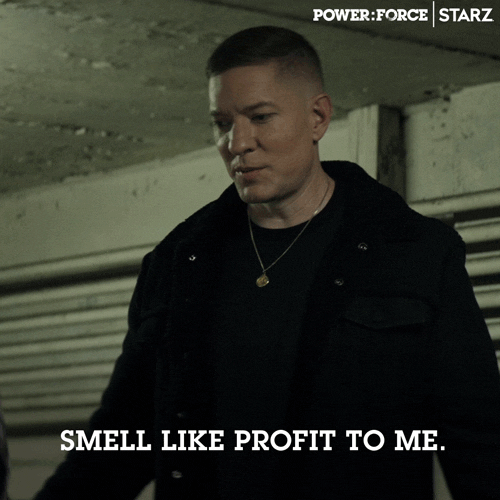 Source: Power Book IV: Force
Marketing automation solutions increase revenue and ROI while lowering expenses. You can concentrate on more crucial duties on the job thanks to them. Look at this example of marketing automation:
Customer goes to your website during online shopping and chooses to request a brochure for a certain product.

Information about this consumer is simultaneously sent to your CRM. Using it, you may learn more about this consumer, including what they have previously purchased from you and their interactions with your business.

An email "thank you" is then sent to the consumer for choosing to download the booklet. You may improve the email's personalization and attractiveness by using the data you currently have in the CRM system.
After each engagement with your website, the consumer can continue to get these personalized emails as a result. In this approach, an automated marketing system helps you save time and improve conversion rates while still providing customized care to your customers.
5
Marketing Automation Benefits
In today's business climate, automated digital marketing is crucial for businesses to succeed in the market. Let's check the five most significant marketing automation benefits:
Cost and Time Savings
One of the main benefits of marketing automation is that it may save the company time and money. Your email marketing may be improved, and you may also collect and use consumer information, react to customer behaviors, segment your audience, and evaluate your communication channels.
Centralizing Efforts
Thanks to marketing automatization, all tools are unified into one, leading to the complete centralization of efforts. No longer will you have to use multiple disjointed tools; now, they will all be integrated. This allows the marketing department to focus on lead generation and campaign creation in one place.
You can automate personalized campaigns, set up processes to attract audience interest across multiple channels, and fully segment customers (gender, age, or geographic location). As a result, you increase the quantity and, most importantly, the quality of leads generated.
Identifying High-Quality Prospects
Marketing automation software allows marketers to estimate the likelihood of a potential customer making a purchase. For instance, the sales team can observe a buyer's actions concerning your brand through the platform. If they open all received emails, sign up for events, and visit the pricing page on the website, they are a warm or high-quality lead. If a potential customer rarely opens email newsletters and doesn't visit your website, they are a cold lead.
Effective Customer Data Management
Some companies store data in different systems. This means that information is scattered across different locations. As a lot of information accumulates, employees may get confused. Furthermore, data leaks may occur, which might not be noticed or noticed too late. Through marketing automation, data is stored on a single platform in a Customer Data Platform (CDP), allowing you to protect and control data actions.
Provision of Reporting and Analytics
Marketing automation has another undeniable advantage over non-automated methods. This is the ability to see the results of certain actions in real time. In the era of offline marketing, detailed reports and deep analytics were not possible; everything was based on guesses, assumptions, and often the intuition of an experienced or inexperienced marketer. Audience preferences could only be guessed, and communication could be built based on that.
Today, thanks to an automated marketing system, it's easy to track the number of visits, clicks on links, and purchase data. This allows you to create a better customer experience, evaluate the effectiveness of marketing campaigns, and, finally, adjust your product or service according to the needs of your target audience.
Which Marketing Processes Should You Automate?
When deciding to automate digital marketing processes, consider your business goals. Properly configured workflows for different functions will help you achieve your desired results.
Let's examine the processes that you can automate.
First and foremost, automating various email campaigns is highly advisable. If you're still sending emails to customers manually, you may lack information about whether they opened the email, clicked on a link, performed a desired action, etc. Tracking customer actions allows you to understand the outcome of your strategy. The platform not only automates mailings but also provides you with analytical data so you can improve your marketing effectiveness.

Implement

automation best practices

to run targeted digital ads across multiple platforms, such as contextual ads on a search network and social media ads. You can also automate retargeting to attract potential customers or remind people of products they've viewed on your site. This helps them find their way back to your store for purchases.

Stay linked to social media. Manual posting takes time and is tedious, particularly if you publish material across many communication channels or have a large amount of content. You may schedule posts on a single platform at the most effective times using automation tools.

Mobile marketing is now extremely important. Around

5.56 billion people

are actively using mobile devices. It is important to automate the push notifications within your mobile app to be able to target your audience and create more personalized content using this data.
How To Choose a
Marketing Automation System
Before implementing marketing automation, make sure that the chosen tool aligns with your business. Pay attention to several points before making a purchase.
Features
Ensure that the platform possesses the necessary set of features. Here are some capabilities you can't do without:
Automation of all communications on a unified platform (Email, SMS, Push, Telegram, etc.)

Integration of customer data from various sources

Tracking customer actions across all communication channels

Flexible audience segmentation based on collected data

Automation of the customer journey

A/B/n testing

Detailed analytics
Training
At first glance, the selected marketing automation platform might appear user-friendly. However, your team must still learn marketing automation to understand the tool and use all its features properly. 
Support Service
The provider of marketing automation technology services should offer you suitable support. If the company only provides support via email, and you have to wait several days for a response, consider whether it's worth choosing such a platform. In case of need, you won't resolve your issue on time. Therefore, opt for a vendor with online chat support without lengthy waiting periods.
Scalability
Platforms can have restrictions, such as a limit on the number of campaigns or data that may be gathered. This suggests that at some time you won't be able to send new messages or upload data. Choose a platform that allows for limitless consumer data.
Cost 
If you have less than 500,000 profiles, use a private cloud or cloud-based solution. This way, you may send an unlimited number of messages using systems like Altcraft Marketing. The charge rises as your number of profiles grows.
In case you have more than 500,000 consumers, an on-premise solution with no restrictions on stored profiles and messages is your option. 
Conclusion
No matter how big a business is, digital marketing automation is a must if you want it to grow. Using marketing automation process flow, a company can improve its operations, offer a unique approach, find, qualify, and turn potential customers into real ones.
For marketing strategy automation to work, you choose the right automation tools. This should ideally be a full system that integrates with other working tools.
Want to learn more about how marketing automation works? Join our MailCon community and learn about the latest technology, trends, and strategies in email marketing.
Frequently Asked Questions
What is a marketing automation platform
?
Various marketing operations and procedures may be optimized and automated using a marketing automation platform. It enables businesses to better oversee and manage their marketing initiatives.
What is the
meaning of marketing automation
?
The meaning of Internet marketing automation is to make marketing processes more efficient, personalized, and effective using specific tools.
What are the
benefits of using marketing automation
?
Automation in digital marketing saves money and time, centralizes efforts, identifies high-quality clients, efficiently collects, processes, and secures data, and provides reporting and analytics.