When your business is threatened by the possibility of a recession, this can't go unnoticed: profits plummet, debts skyrocket, you lose your best employees, and everything goes askew. In a recession, you must be smart and agile to say afloat and – should the opportunity come – go the extra mile to outrun your competitors in the fight for customer attention and conversions.
You must bulletproof your marketing for a possible recession, whether it comes or not.
As challenging as a recession is, there's a bright side to it, too. You'll likely face less competition and be able to tap into untapped audiences at a lower cost, with incredible prospects when the market normalizes.
Below are three successful recession marketing strategies to leverage the time of opportunities:
Shifting focus to the right audiences.
Working your sales funnel from top to bottom.
Prioritizing customer retention.
Before going into the nitty-gritty of recession marketing, let's take a closer look at a recession and whether we're in one now.
What Is a Recession in a Business Cycle?
First, let's locate a recession in a business cycle.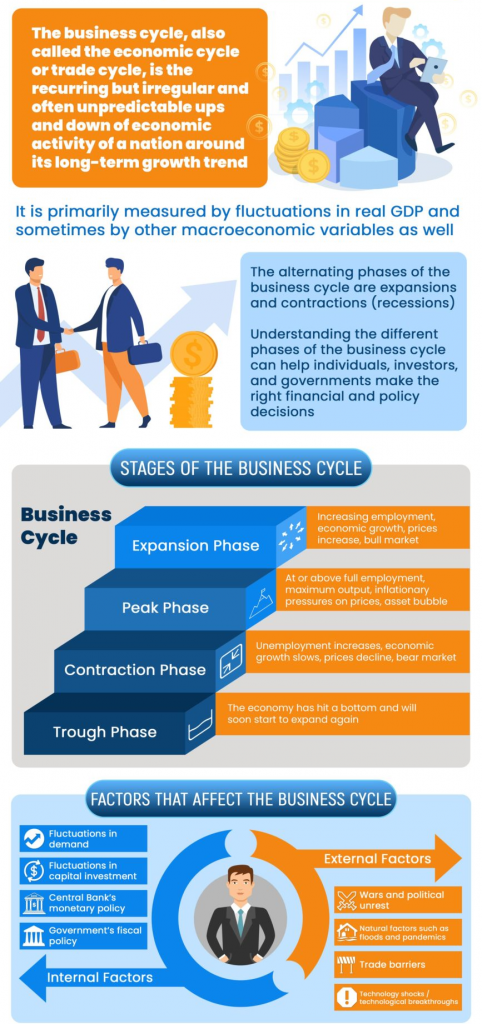 Source: Finexy
In a recession, economic growth slows, unemployment rises, consumer spending decreases, and economic activity declines. Businesses lay off workers, reduce wages, and cut back production to dodge the recession's deadly bullet.
Technically, a recession starts when the gross domestic product (GDP) decreases for two

consecutive quarters.
The two-quarter DGP decline did happen in the summer of 2022, with a subsequent quick recovery towards the end of the year. We're not in a recession yet, as the timing has been pushed back by an increase in the interest rates that cooled prices. Currently, the Federal Reserve continues to put downward pressure on economic growth in its bid to slow inflation.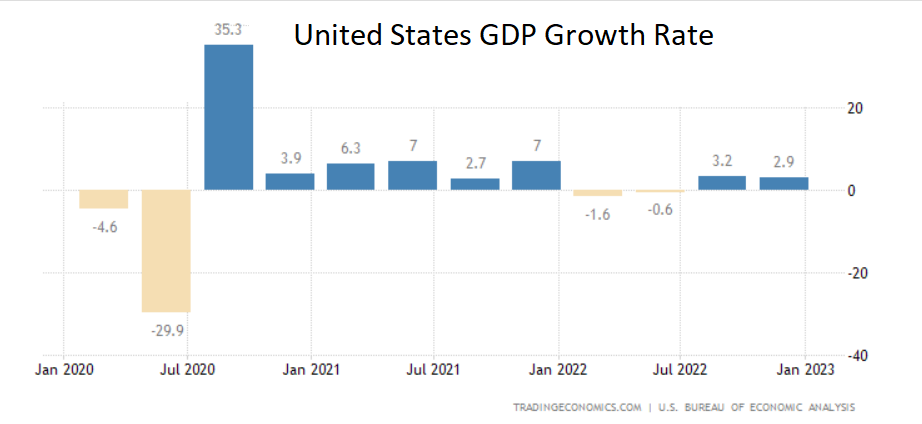 Source: Trading Economics
Will Hell Break Loose in 2023?
While certain economic indicators predict a seemingly unavoidable recession – for example, this compilation of 15 crucial data points to spot a recession – there is no guarantee that one is around the corner.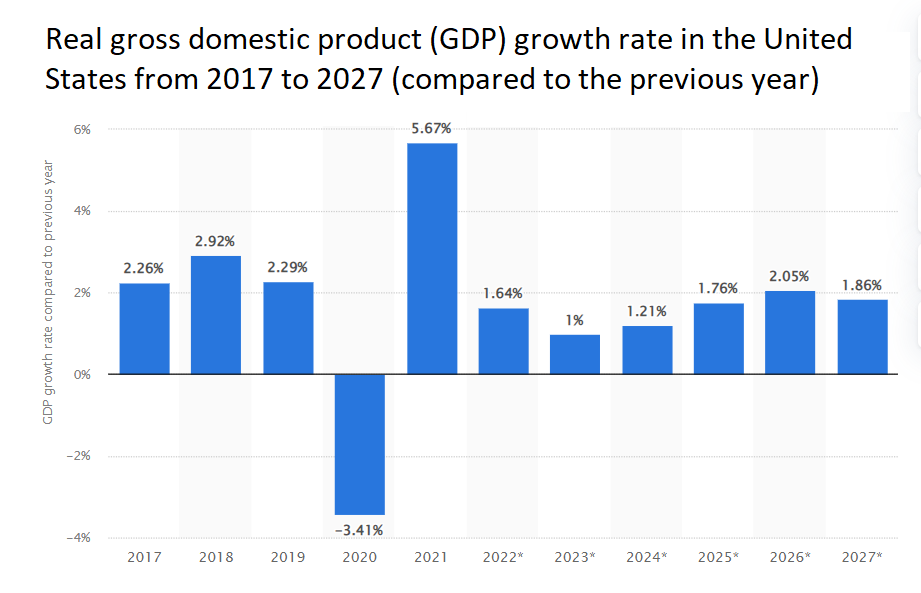 Source: Statista
Other predictions, such as the one from the graph above, assume that the GDP won't fall but rather grow 1% to 2% annually until the end of the decade, with the Fed monitoring economic indicators and adjusting interest rates over the next few years to avoid a recession if one becomes likely.
The bottom line is: while a recession is likely, the timing and severity are highly debatable, if not unknown. The economic uncertainty doesn't take away from the fact that an incredible 97% of CMOs and brand managers label inflation and recession as their top concerns, shifting focus to contingency plans and recession marketing.
You must get ready, too. You must have a recession marketing strategy to navigate the economic cycle at its lowest point.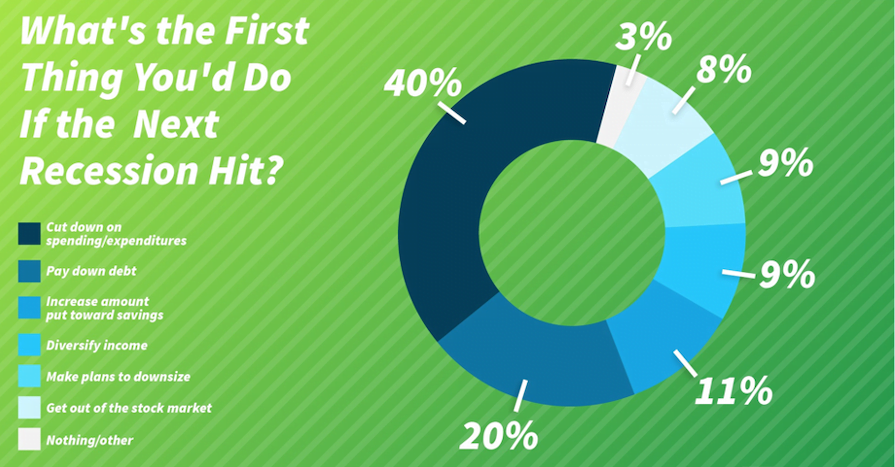 Source: GOBankingRates
Is Marketing Recession-Proof? How Does a Recession Affect Marketing?
A real example of how things could look if a recession were to hit us now is the state of marketing during the great recession of 2008, which cut the ad market by 13% and shifted the paradigm from traditional to digital marketing. In 2008, newspaper ads took the hardest toll (27%), followed by radio ads (22%) and magazine ads (18%), whereas digital ad spending decreased by only 2%.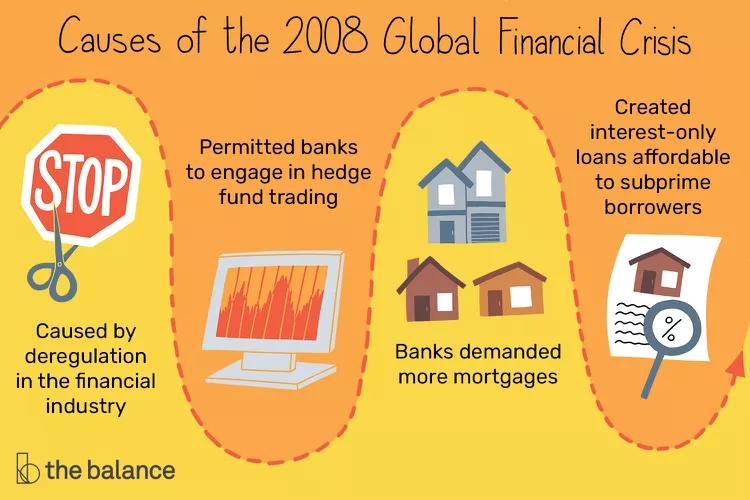 Source: TheBalanceMoney
Recessions have an across-the-board impact on marketing, forcing companies to reduce their budgets and shift focus to lower-cost recession marketing strategies. By no means are these strategies bad, though. 
If executed properly,

recession marketing

strategies

can increase your exposure (including untapped markets), retain loyal customers (turning some into brand advocates evangelizing your brand), and increase your overall marketing effectiveness.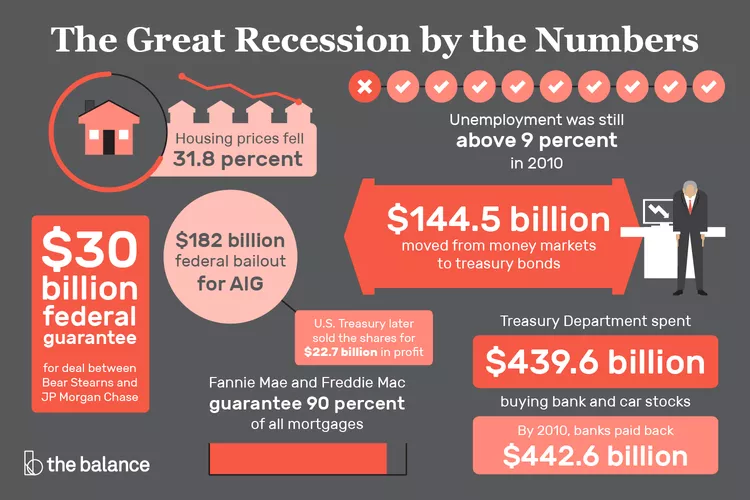 Source: The Balance
For most companies, it becomes vital to ensure cost-efficiency and a decent ROI by switching from television and print ads to email marketing, social media campaigns, search engine optimization (SEO), and customer retention programs. 
The most important, though, is not to lose brand visibility and awareness during a recession, as it may be impossible to recover once the economy normalizes. Keeping yourself top-of-mind with your customers no matter what usually means success in any market.
Top 3 Marketing Strategies During a Recession
1. Focus on Markets that Historically Do Well in a Recession
The riskiest industries during a recession are typically those especially sensitive to consumer spending, such as retail, leisure and hospitality, real estate, construction and manufacturing, and insurance. During an economic downturn, people tend to delay big purchases or find ways to find cheaper products of the same quality.
In the S&P's lists of 10 best and worst performers of 2008, the three biggest losers are insurance companies – American International Group (-97%), XL Capital (-93.54%), and Genworth Financial (-89.94%) – with nine worst performers representing finance.
The most profitable industries during a recession are those that provide essential services, such as healthcare, food, utilities, and transportation. Technology companies that help people save time and money also have a good fighting chance. Shifting your focus to these indistinct industries would be a solid

marketing strategy in a recession

.
Top-5 Recession-Proof Areas
Healthcare Providers
Propped up by constant high demand, healthcare companies are the last to suffer during a recession. Healthcare jobs are secure and well-paid, with abundant growth opportunities, contributing to the health and well-being of society. The need for medical services increases with population growth, which doesn't stop in a recession.
Healthcare providers are arguably the best examples of successful marketing in a recession. The mentioned S&P's list includes three healthcare companies, with 10% to 25% growth during the Great Recession.
Accountants
Accountants are riding recessions by helping people maintain their financial health, pay taxes, manage expenses, and benefit from relief programs and other government initiatives. In the most difficult times, accountants can also help with bankruptcy proceedings.
Long story short, accountants help people make the most out of a recession, staying on top of their finances while looking for opportunities.
Economists
Ironically, the demand for economists and financial advisors are growing during a recession, as they can help big and small players manage their investments, navigate the downturn, and predict trends.
Maintenance and Repair
The maintenance and repair sector is one of the strongest due to people's tendency to preserve their assets rather than make new financial commitments during a recession. People try not to lose what they already have by switching to DYI, renovation, and upgrades, frequenting material stores and repair shops.
Essential Retailers
Low-cost retailers that help people make ends meet can increase their exposure dramatically during a recession. After all, people can't avoid buying recession-proof products like groceries or goods for children.
At the same time, you can't generalize. There's no one-size-fits-all approach in recession marketing, nor there's a way to predict the success of a company based solely on its industry and niche.
2. Market the Top of Your Funnel Most Aggressively
Invest in creating content that establishes you as an expert in your industry and helps people find you and understand your offer. Leverage social media, email campaigns, and targeted ads to get the word out about yourself while ensuring your audiences are seeing it.
Increasing exposure is logical for two reasons:
First of all, customers are unlikely to spend more during a recession no matter how brilliant your

recession marketing

is, rendering the "bottom to top" sales funnel approach less effective.

Secondly, investing in brand awareness will likely pay off even more when the market conditions normalize and customers are ready to spend again.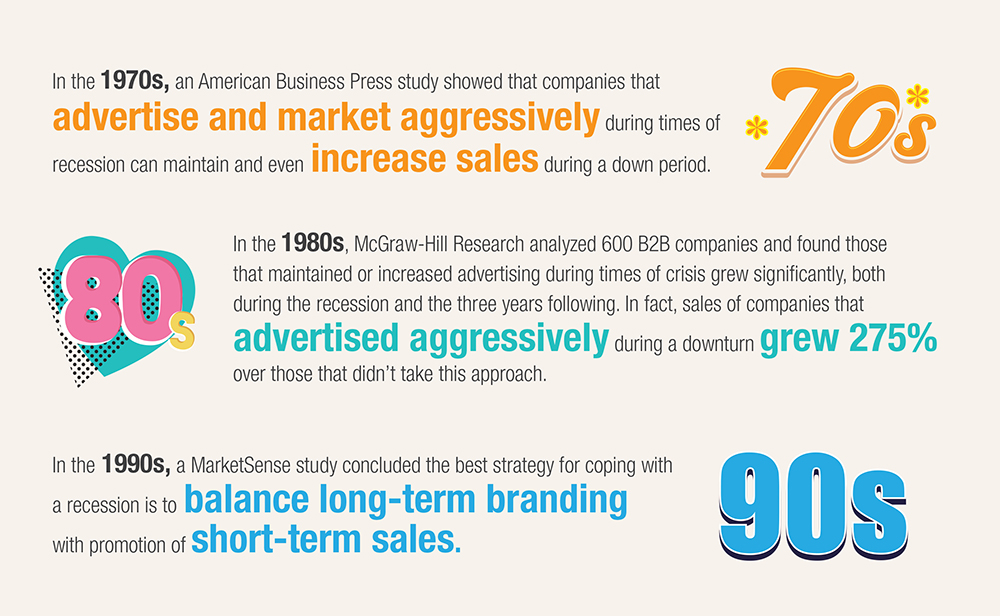 Source: 6ammarketing
One of the best recession marketing examples is McDonald's performance in 2008, when the company managed to win a significant market share from its competitors by lowering prices and – most importantly – using cheap TV ads (more ads for the same spend!).
Investing in brand awareness marketing during a recession does work, although it may sound counterintuitive. Practice shows that brands spending more on ads during crises usually come on top afterwards. Cutting your marketing budget during a recession is usually a bad idea – it's much better to just shift your focus to what works best in a recession while aiming long-term.
3. Focus on Customer Retention
Spending 67% more than new customers and costing you up to 10 times less, loyal customers are the backbone of your business, especially at a time of uncertainty, when new customers spend unwillingly and old customers reevaluate their choices.
Step 1. Focus on Customer Experiences
Nothing beats quality and price in making purchasing decisions, but positive pre-purchase experiences are also critical, especially in healthcare (78%), banking (75%), and hotel and restaurant businesses (74%). Around half the U.S. consumers believe the welcoming service defines business success, with one-third claiming up-to-date technologies to be the top factor.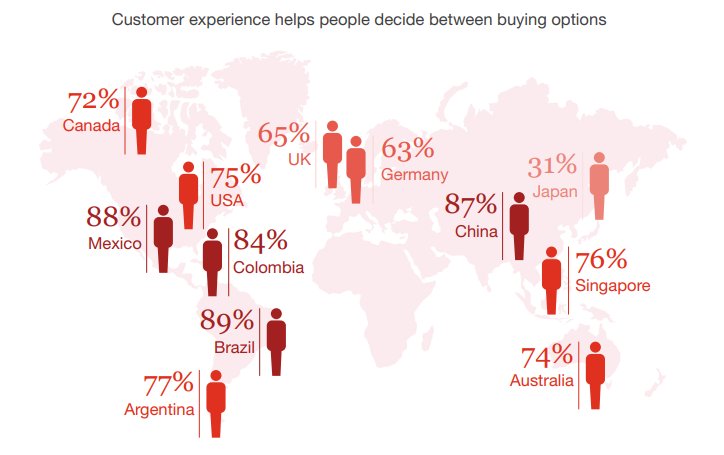 Source: PwC
Many industries face an insurmountable gap in the expected and actual levels of satisfaction from the pre-purchase experiences, as shown below.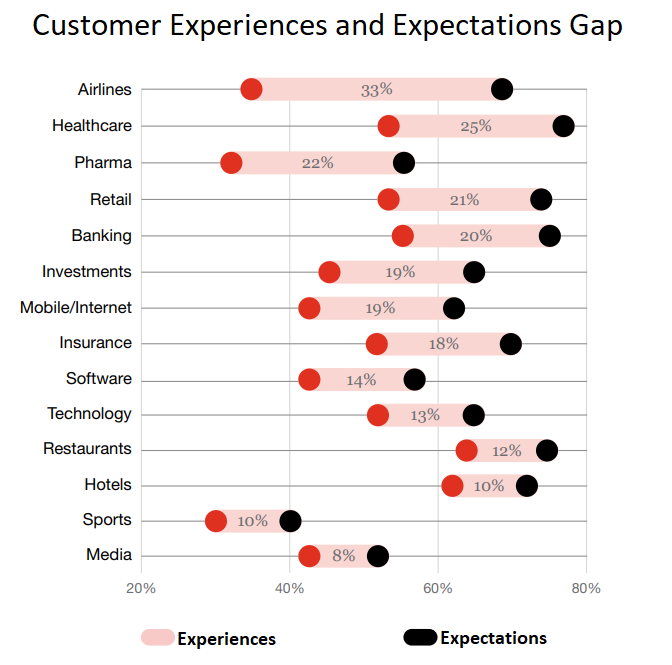 Source: PwC
To close this gap, create a top-notch customer journey that delivers the customer to the product they seek in the most effective and enjoyable manner. The recipe for one will vary depending on countless peculiarities of your business and your technical capabilities.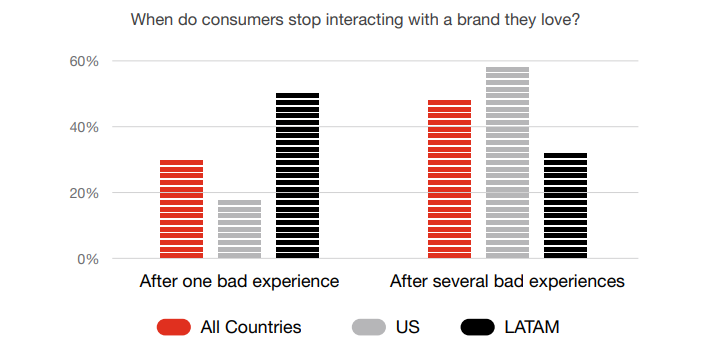 Source: PwC
You have one to two attempts to make it right. Around 20% of customers will abandon a business after a single bad experience, with the second failure costing another 60%. When working on customer experiences, focus on convenience, quality of service, ease of payment, friendly communications, and overall efficiency as the top-5 customer values.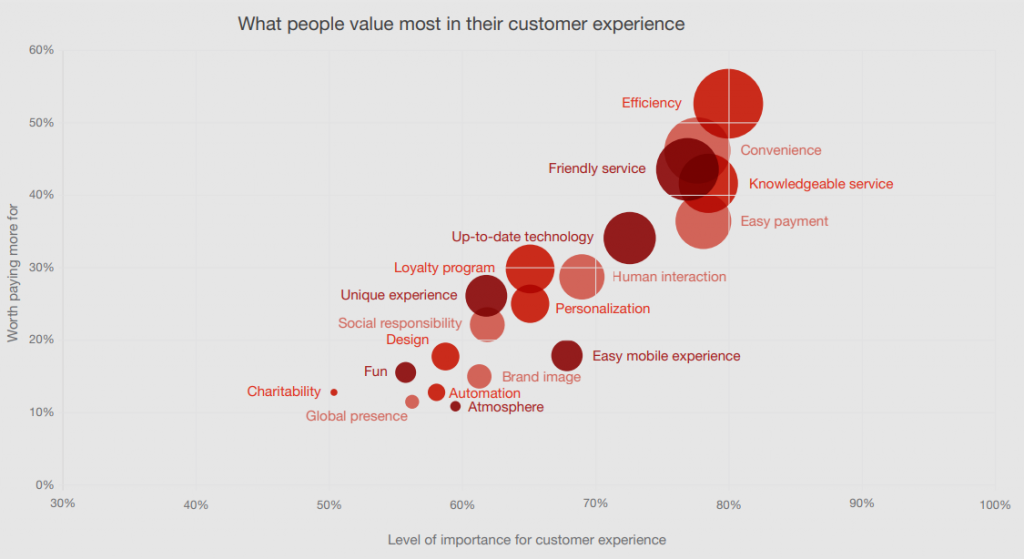 Source: PwC
Improving the customer journey will increase customer trust, allowing you to collect more customer data for customized experiences. 
While

43% of U.S. customers

wouldn't allow companies to use their personal data, 63% of customers would share personal data with a company they trust.
Step 2. Set a Recession Pricy Policy
Positive customer experiences do increase the value of your products, but not as much as you think. You are quite unlikely to make your customers overpay for superb customer service, as shown below.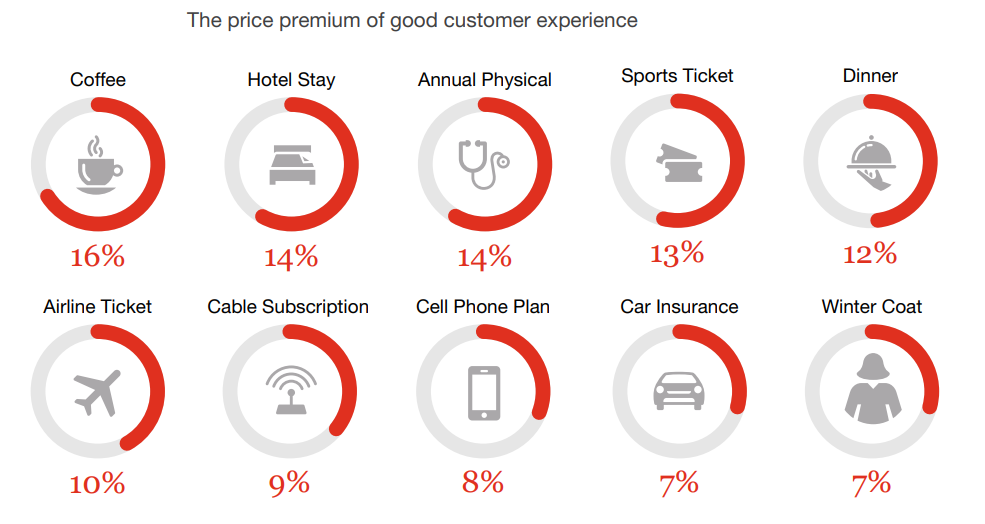 Source: PwC
Step 3. Find the Right Balance Between Automation and Human Interaction
Automation saves time, increases customer engagement, enables timely communications, and opens upselling opportunities, but over-automation may cost you a fair share of customers. Around 75% of customers would prefer to interact with a human on the other and, or at least have this opportunity.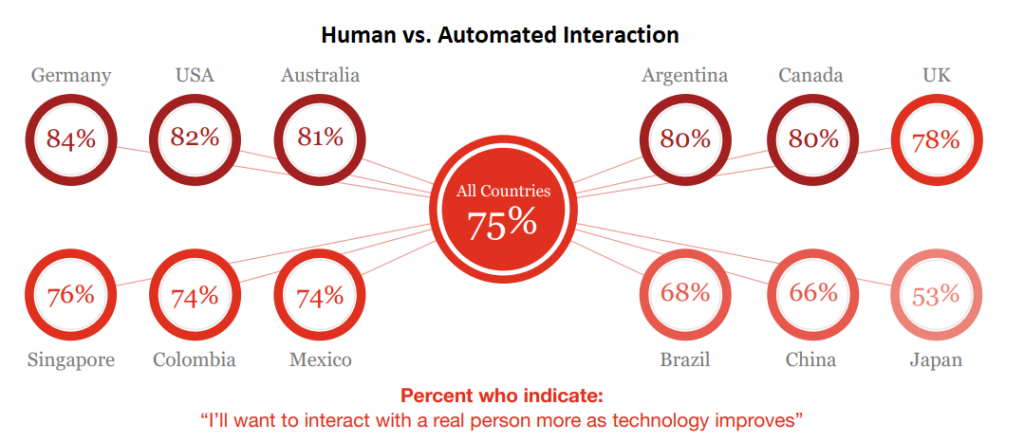 Source: PwC
Get Ready to Reflect Demand Changes in Your Recession Marketing
As demand can turn on a dime in a recession, it's important to get ready for a possible shift in customers' preferences.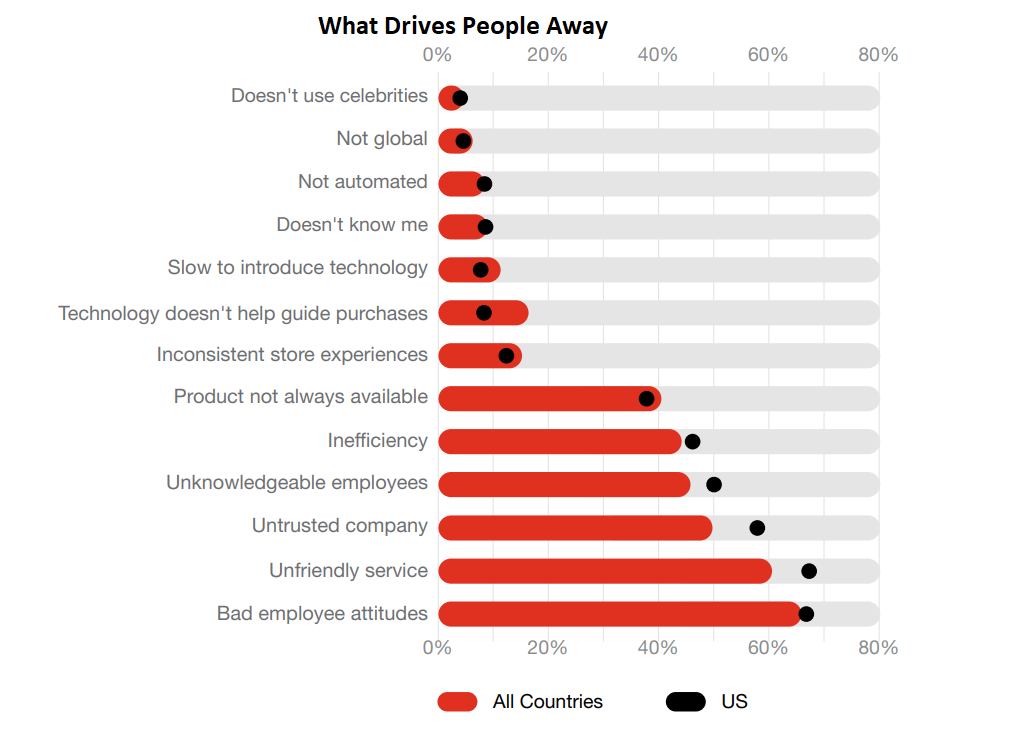 Source: PwC
Here are a few quick steps to become flexible in a recession:
Hire

recession marketing

experts to reevaluate and adjust your strategies and staff competencies.

Use a CRM system and marketing software to identify changes in the customer behavior.

Develop a well-structured action plan for possible scenarios.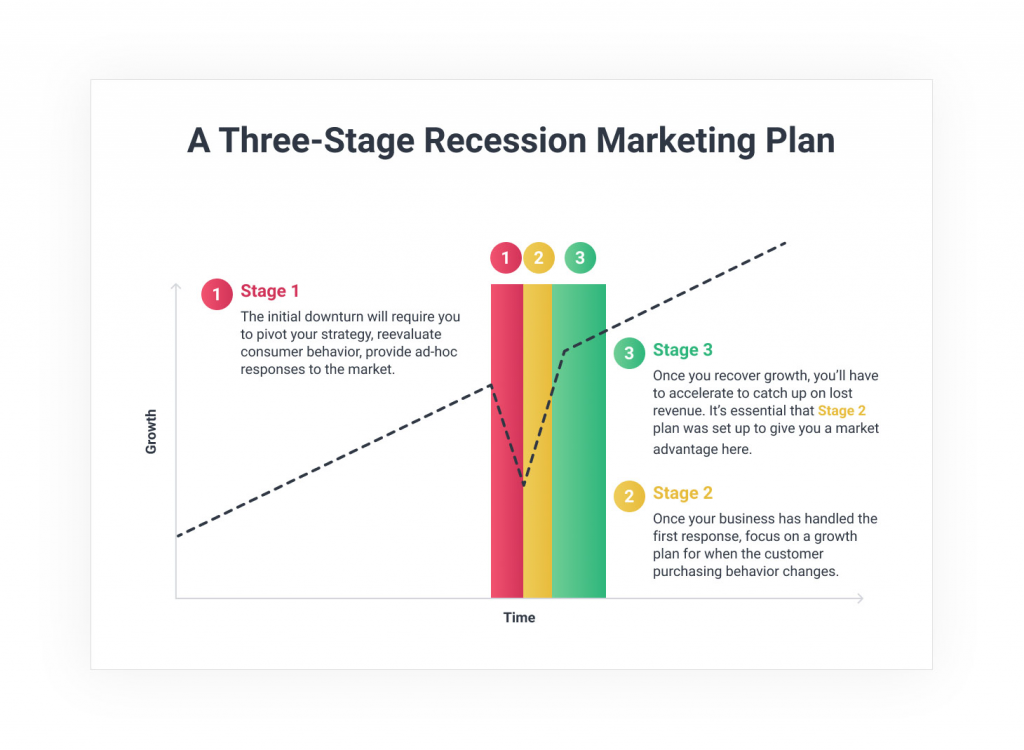 Source: Emplifi
Get ready to work under increased pressure, as it might become increasingly more difficult to prove your marketing efforts are worth it. The good news is, you can easily support your line with data and predictive models should you have marketing software in place. Simulating various scenarios won't cost you a dime while giving you an idea of what to expect from this or that maneuver.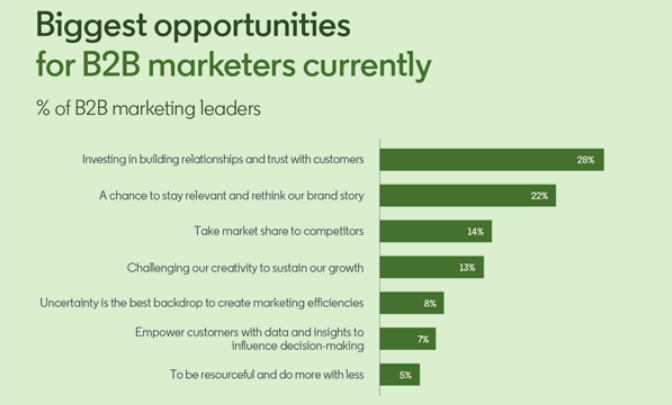 Source: TopRank Marketing
Likewise, dried-up lead generation may pose a threat to the relationships between your marketing and sales departments, which may disconnect to pursue their own goals. For that not to happen, prioritize this coordination by developing uniform customer metrics.
A well-coordinated sales and marketing increase customer

retention by 36%

, conversions by 38%, and revenue by a stunning 208%.
A recession may be the best time to re-strategize, strengthen customer relationships, and increase brand awareness and recognition at the lowest cost. Just get ready to navigate the desperate times for your maximum benefit.
Elevate Your Marketing at MailCon Conference, Starting April 17th, 2023
As 2023 is gaining momentum, top-tier marketing speakers, experts, and executives are heading to Las Vegas to flaunt their expertise at MailCon, the world's largest email and omnichannel marketing conference. With a proven track record of connecting global marketing talents, MailCon is the event you can't miss, whether as a speaker or visitor.
Get your ticket now – the train is about to leave the station!