When it comes to networking events, marketing professionals have all kinds of expectations and questions. Is this a suitable event for their companies? Will they meet the right people at the event? How will their new connections make a difference in the long run?
Held on May 23 in Manhattan, the MailCon Mixer satisfied all of those asks, becoming the best and most wanted networking soiree that connected the industry on the eve of marketing events like Affiliate Summit East and Insurtech Insights America, among others that took place the same week.
The MailCon Mixer marked the second annual networking event, taking place at the ultra-posh 48 Lounge near Times Square, bringing together nearly 500 marketing professionals and executives in one dynamic space to curate conversations around business collaboration, sales, and partnerships.
Undoubtedly, the gathering exceeded all previous events in size, volume, and attendance — proving itself as the one place to be for omnichannel marketers.
With that in mind, there are many takeaways we've brought back to the office with us from MailCon's vibrant marketing event in New York City.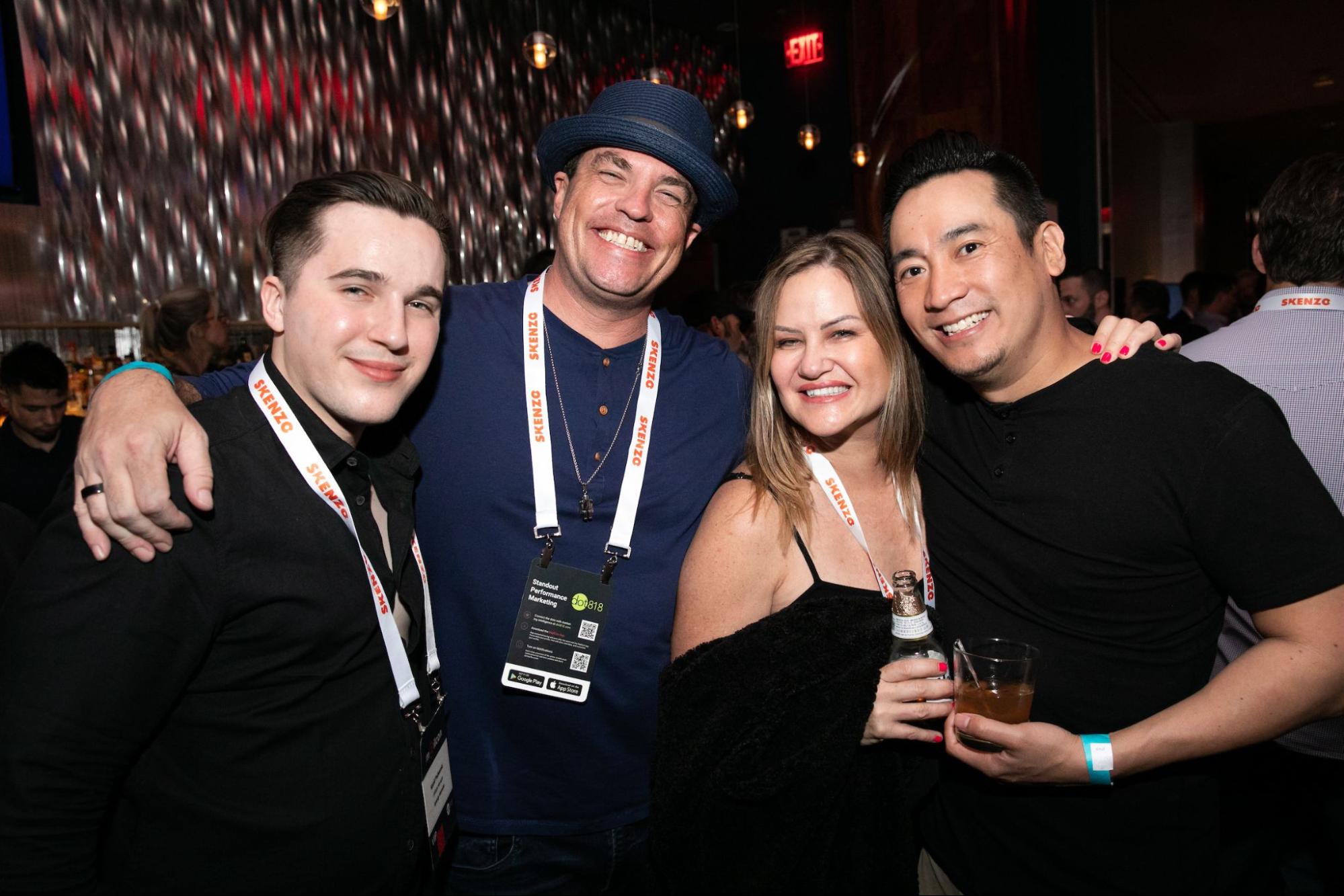 Networking Elevated: Personal Partnerships Make All the Difference
The MailCon Mixer entertainment lounge made all the difference for attendees as it encapsulated a lively scene with plenty of cocktails, music, and room for dancing — all setting the scene for some business talk.
As an exquisite addition to a traditional drink bar, a satellite bar sponsored by Profitise presented the crowd with a custom cocktail menu specifically designed to highlight the diversity of brands supporting the MailCon Mixer.
A centrally-located DJ booth sponsored by EPCVIP excited the attendees to enjoy the vivacity of all that New York City has to offer.
But that's not all; an intentional laid-back networking space in the back of the lounge provided guests with the space to lead more serious conversations, reconnect with peers, and socialize with new connections. There, guests were allowed to play billiards, enjoy gourmet cocktails and coffee, and take New York City-themed pictures in a MailCon-staple photo booth.
"With each new event, we get an opportunity to impact our industry by giving people the space they need to cultivate new relationships with others in our community," said Kristen Haines, MailCon's CEO. "It's truly an honor to serve this community of inspiring and innovative leaders who come together globally to support each other through our events."
Guests and attendees had a lot to say about how MailCon has elevated their post-pandemic networking experience, allowing them to shape new types of relationships with professionals in the industry.
"The most significant instrument for business growth is networking. COVID disrupted the landscape and reinforced the idea that we're all in this together. In a flexible manner, Mailcon Mixer has implemented this adjustment and elevated networking summits," said Arif Khan, the CEO of Zappian. "Meeting people from the marketing community, analyzing trends, and providing or getting support are all outcomes that you can expect at such an event. There's something for everyone and one can't ask for anything more."
"After three years of being away from the industry, it's been an absolute pleasure being a part of the MailCon Mixer, as it made us all feel that we're back in the game," said Michal Perez, the Head of Customer Success at Ongage. "The event felt like a big family gathering, infused with great music, people, and cocktails. It's obvious that the MailCon team thinks about everything. While at the Mixer, I met with many partners, customers, and new contacts and I couldn't ask for a more productive outcome."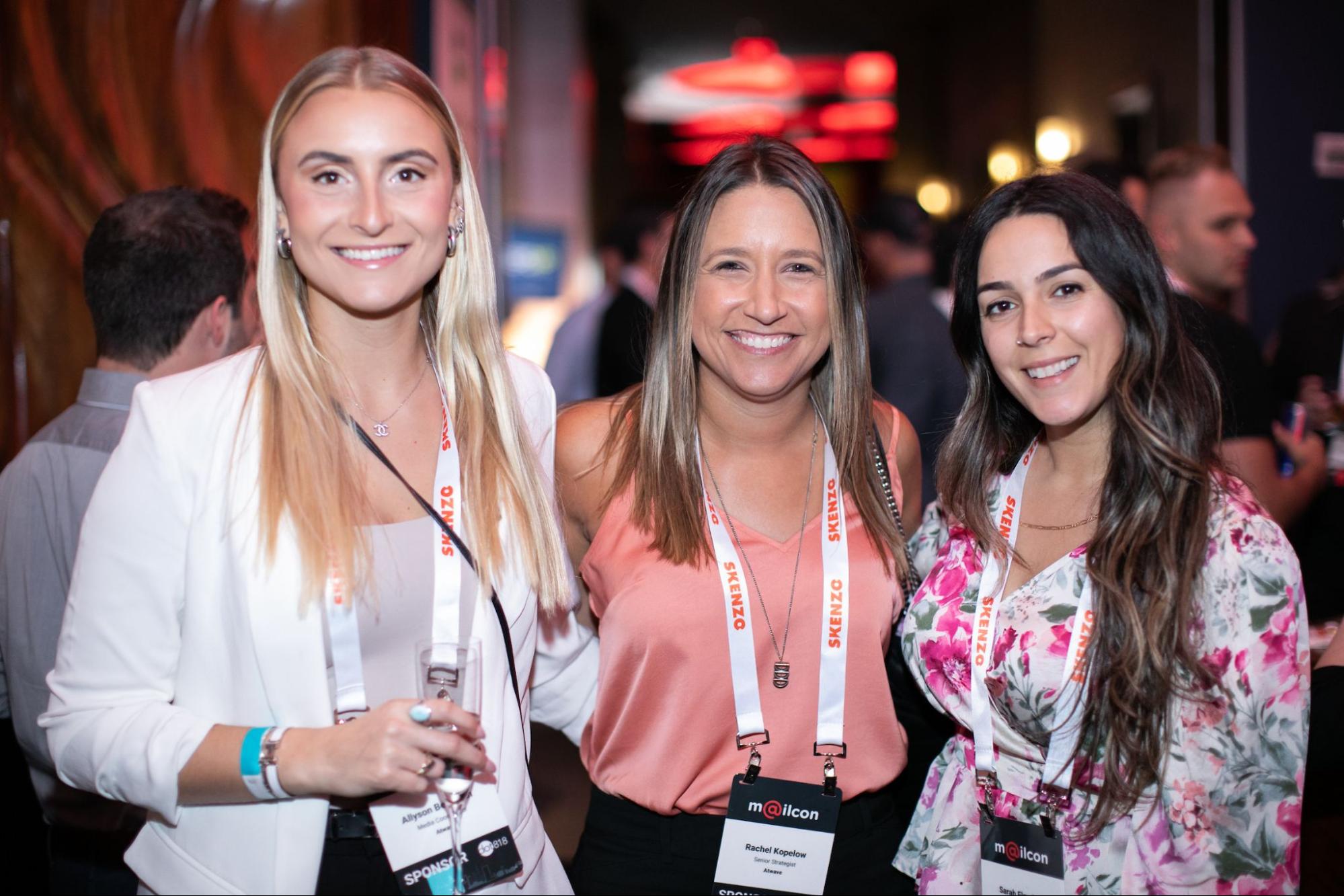 It Takes an Army to Cultivate an Ever-Growing Community
"Behind every successful MailCon networking event or conference, there's an army of individuals and companies who always show their dedication to growing a very spirited and inclusive community," said Sara Malo, Phonexa's Vice President of Partnerships. "It has been a real pleasure seeing our industry come together through collaborative events by Phonexa and MailCon."
Surely, the MailCon Mixer wouldn't be possible without the invaluable support and sponsorships from companies like Atwave, Digital Bulldogs, Addicted Affiliate, and others.
Big thanks also go out to Emercury for sponsoring registration; Skenzo for providing lanyards and masks; dot818 for sponsoring badges and other event operations; and Phonexa for contributing wellness bags for all attendees.
MailCon's Past, Present, & Future
The Manhattan gathering on May 23 was the ninth MailCon event and the second networking bash since MailCon's birth in 2016. Before the New York networking event, MailCon held its first-ever standalone three-day conference at the Caesars Palace in January.
Additional details regarding the next MailCon conference – set to take place in January of 2023 – will be announced next month.
Don't miss a beat. Stay tuned and connected with MailCon to get the first scoop on future events, insightful content, industry news, trends, strategies, and more.