MailCon 2022 in Las Vegas wrapped up by hosting the most extensive and dynamic iteration of the email and omnichannel marketing conference to date.
Taking place at Caesars Palace from Jan. 11 to 13, the event gathered hundreds of attendees, as well as several dozen speakers, exhibitors, and sponsors to connect over email and omnichannel marketing, customer acquisition, affiliate programs, marketing technology, and trends.
Powered by Phonexa, MailCon's first-ever standalone event secured a strong post-pandemic comeback with more space, sessions, entertainment, and a robust schedule that stretched across a three-day agenda.
The opening reception took place at Topgolf, where attendees got a headstart on networking. The event was sponsored by Dotdigital, EmailOversight, and Synergy Interactiv.
Day two featured speaker sessions, workshops, and fireside chats and concluded with the Marketer's Ball at the Omnia Nightclub. The afterparty was headlined by an exceptional performance from multi-platinum award-winning rapper Ja Rule and hosted by Phonexa, Blastable, and other sponsors.
Day three of the conference covered more speaker sessions and the MailCon Spotlight Awards and AFFY Awards luncheon.
Cocktail hours sponsored by Terminus were held at the culmination of days two and three.
Panels, Speaking Sessions, and Workshops 
MailCon 2022 in Las Vegas featured over two dozen speaking sessions, workshops, fireside chats, and panels covering topics ranging in deliverability, video in email, forthcoming marketing trends, personalization, and campaign tactics around affiliate programs. All of the sessions were sponsored by Boss Leads.
As guests made their way to registration sponsored by Emercury, they were greeted with swag bags. The game lounge, sponsored by Lead Economy, provided attendees with a fun reprieve from the hustle and bustle. Those in store for more private conversations gathered at the meeting zone, sponsored by Leap Theory.
Respected professionals and speakers from Deloitte, LinkedIn, Fanatics, Everflow, Hawthorne Advertising, Dotdigital, and Phonexa were among those who joined forces to diversify and add value to the conference. Some popular sessions included the following:
Deliverability Workshop hosted by Adrian Williams from Email Angels and Scott Shou from OBMedia 
During the first half of this two-hour workshop, Williams and Shou discussed tactics on how one can identify deliverability problems within their email programs, while also diving deep into the tools and solutions they need to dodge email marketing pitfalls. In the second hour of the workshop, the hosts evaluated attendee email programs and provided them with proactive measures to improve deliverability rates.
'Email Optimized: How Analytics & Best Practices Can Drive Results in 2022' — Fireside Chat with Tom Wozniak from Optizmo and Josh Sellers from Lashback 
This session delivered an in-depth look at various email marketing metrics to measure by and signaled how these metrics can be leveraged to improve a given marketing campaign. Sellers and Wozniak also provided a set of best practices to drive an optimized email program.
'Unlocking Seamless Always-On Marketing Personalization' — A Talk by Christine Duque from Deloitte
Duque discussed centralized marketing efforts and how more often than not, these efforts prove to be ineffective in the way that they influence the customer's path to purchasing a product or service. Duque also explained the importance of finding a balance between centralized marketing and the tactics marketers use to influence purchase decisions and patterns, especially in the insurance and wealth management space.
In order to increase the effectiveness of the "always-on" marketing model, Duque said that companies need to launch more personalized campaigns and strategies to build better 1:1 relationships with their target audiences.
'Best Practices for Working with Affiliates with Email Lists' — Panel Conducted by Jeannine Crooks from Awin, John LoBrutto from GetResponse, and Mike Allen from Businesswright
This session offered an overview of how affiliate programs, bloggers, influencers, and other marketers utilize email lists comprised of their biggest supporters of fans. The panel dived into these email lists, and that despite how small some of them may be, the power and potential for conversion that still remain. The session also provided insights into the best practices of how marketers can work with small email list owners, all while maximizing their experience and profits.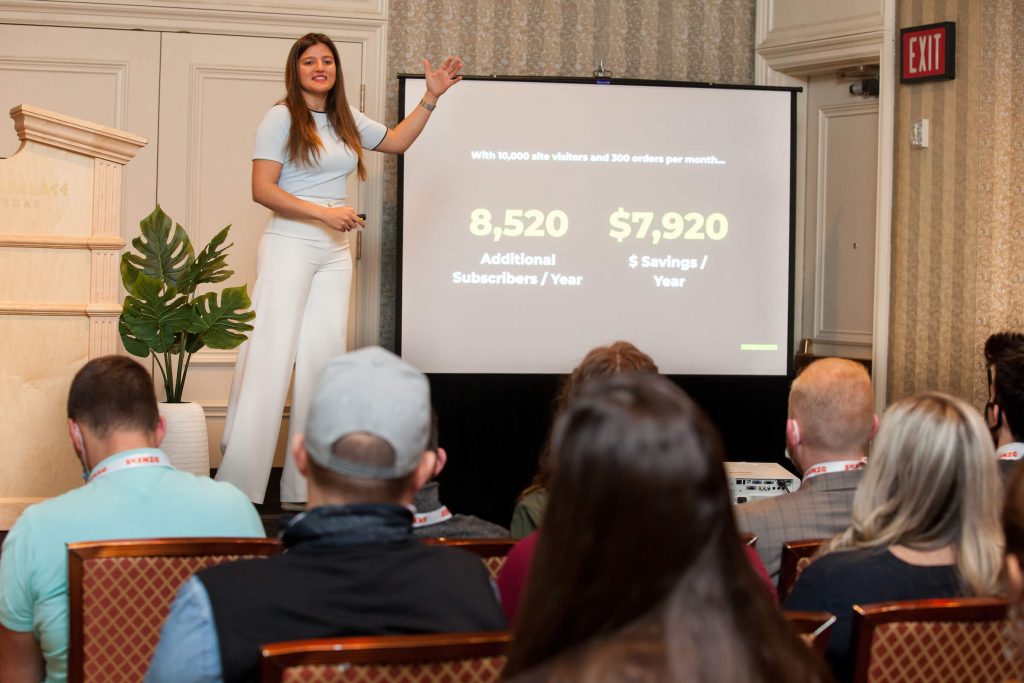 A Growing Community of Mailers & Marketers 
MailCon marked the beginning of a new era with its first three-day event, as it fostered more depthful partnerships and community. The title sponsor of the show was Plat.Ai.
"Even as we battled obstacles caused by a pandemic, the MailCon community retained its strength in coming together to make an impact that reaches beyond our three-day program," said Sara Malo, Director of Sponsor and Exhibitor Success at MailCon. "I was inspired to see everyone gather to engage and educate the next wave of innovation."
With a growing group of innovators, attendees recognized MailCon's evolution and impact over time.
"MailCon has always been a key event for me to get insights about the latest email and omnichannel marketing trends and learn about the best practices from top industry experts. This time, it was even more special," said Faruk Aydin, CRO at Inbox Suite. "I'm bringing back a lot of positive feedback, energy, and motivation because the MailCon community is a true booster."
To many, the MailCon experience was shaped all around the conversations and insights and the connection opportunities they provided.
"The networking and content were fantastic at MailCon," said Christopher Dobroth, Senior Director of eCommerce and Digital Marketing at Lighting Reimagined. "We got a wide breadth of expert knowledge in the industry on emails, deliverability, and overall affiliates. But even with so much varied information and sponsors, it was a very cohesive show."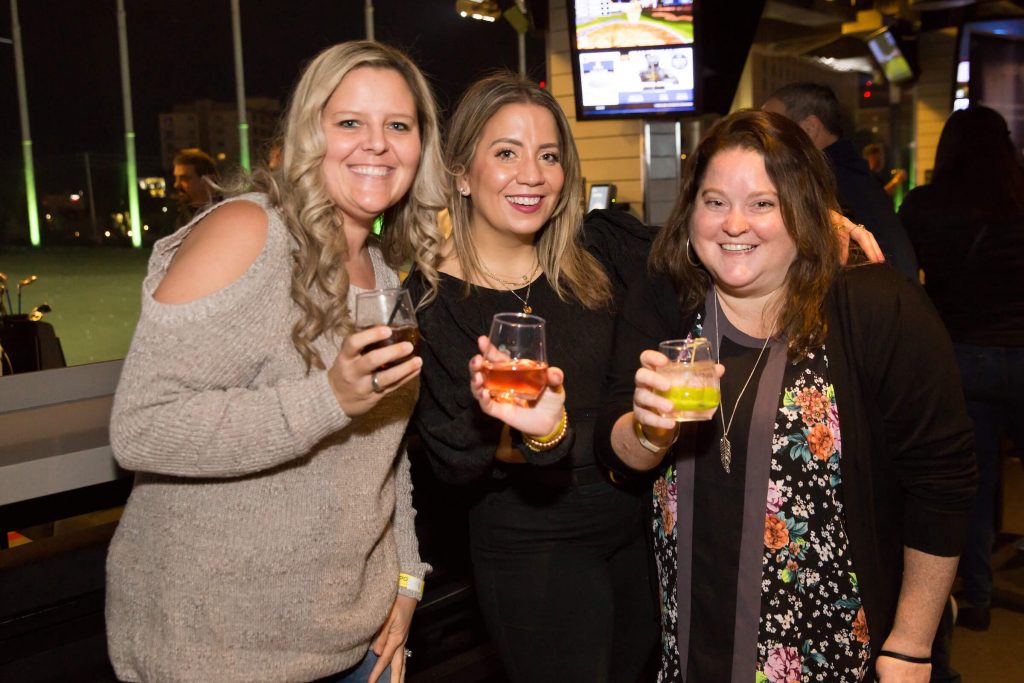 MailCon Spotlight Awards and AFFY Awards 
To further cultivate its community of marketers and creators, MailCon recognized the efforts of impactful companies and individuals in the industry.
The joint MailCon Spotlight Awards and AFFY Awards luncheon, sponsored by Contact Center Compliance, honored exceptional innovation and leadership in various categories across the industry.
The following companies were the winners of the MailCon Spotlight Awards:
Email Service Provider Choice: ExpertSender
SMS Choice: Addicted Affiliate
Automation Choice: Contact Center Compliance
Innovative Tech: Pushnami
Top Email Marketer: Kimberlee White & Synergy Interactiv
The following companies and individuals received six AFFY Awards:
Individual Award: Wade Tonkin, Fanatics
The Kyle Terry Award: Tom Wozniak, Optizmo
Super Affiliate Award: Ron Hart, Mobile Pushers
Email Compliance Award: EmailOversight
Compliance Innovation Award: Optizmo
Pay-Per-Call Award: Elite-Calls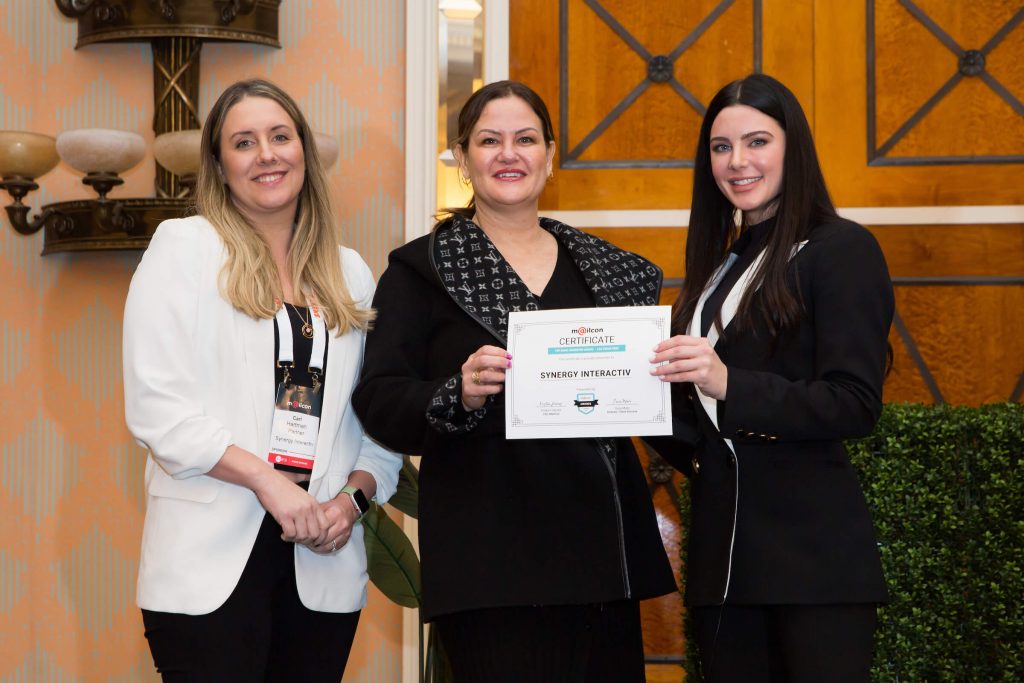 "Our standalone conference was exceptional as it created a huge networking opportunity for our community to rely on," said Kristen Haines, CEO of MailCon. "We are especially excited to spotlight and recognize visionaries in our space, giving them a platform and an opportunity to shine and share their insights, knowledge, and products with us. We look forward to continuously combining efforts with Phonexa to promote growth and empower each of our community members, sponsors, partners, and speakers for many years and events to come."
Stay tuned and connected to learn more about MailCon's next event.