With the global influencer marketing market doubling every three years and billions of internet users browsing social media platforms for inspiration, entertainment, and education, bringing opinion leaders to the game may turn the tables in your favor.
The majority of us are on Facebook. We all have our favorite Instagram pages and YouTube channels, and many of us follow experts on LinkedIn. Younger audiences proactively embrace the fun, short videos on TikTok. What unites all these channels is that, regardless of whether we believe in what the influencer communicates, they create lasting messages that stick in our minds, even against our will.
In 2022, around 20% of people in the United States bought at least one product promoted by influencers, amounting to an impressive 5% increase over three years.
Without a doubt, influencers have power that marketers can harness. But there's more to influencer marketing than exposing your product to millions of followers. At the very least, your collaboration with an influencer should provide value to your target audience and potential customers you want to acquire. Collaborating with an influencer should also be financially reasonable unless your budget allows for more hefty investments. 
Read on to learn how to grow your business with influencer-driven emails.
Set Your Goals
What do you want in the first place? To increase brand awareness? To sell a product through email? To grow your subscriber list? 
Different influencers suit different goals. In all likelihood, you may need several smaller influencers for various parts of your campaign rather than an overpriced celebrity. Micro-influencers have proven to have higher engagement rates, being a favorable option for most email marketing campaigns.
Who Is Your Ideal Newsletter Influencer?
Think of influencers as your business partners. What persona would you like to promote your brand? Would you like a specialist or a generalist? What values do you want this person to have? Remember, the number of followers isn't what's most important.
When choosing a perfect influencer persona for your next email marketing campaign, look for:
Relevance

: You can only judge by numbers if the influencer fits your niche and the campaign's goals. For instance, you wouldn't choose someone like

Tyson Fury

over

Mark Hyman

or

Kayla Itsines

for a health product. Only relevant influencers can help you grow.

Authenticity

: Not only should you two have matching values, but your influencer should be genuine and willing to dig deeper to create extra value for you. The more personal the message, the better. First-hand experience with the product is another must; after all, how can you promote something you haven't tried yourself?

Coverage

: Factor in the number of followers on Instagram, Facebook, Twitter, and other major social networks while keeping in mind that not all products suit all social networks. Depending on what you try to achieve with your campaign, you may have to count only meaningful channels.

Marketing metrics

: Marketing metrics can give you everything you need to predict the performance of a particular influencer. Pay attention to these metrics:

Number of followers

Impressions – the number of times the content is displayed to users

Reach – the number of users who see the content

Growth rate – the speed of acquisition of new followers

Engagement rate – likes, comments, and shares

Click-through rate – the percentage of users who clicked on the links within your content

Bounce rate – the percentage of users who performed no action

Conversion rate – the percentage of users who purchased the product
Chances are your influencer has already participated in similar promotions, so you can just ask about how those campaigns performed.

Source: Beautiful Email Newsletters
Types of Emails To Promote With
Not every influencer persona suits every email, which is why it's essential to understand their audiences, and which social platforms they'll use to ensure an omnichannel approach to your marketing efforts. 
Once that's done, you can start estimating what components your campaigns should consist of, including: 
Welcome emails

: a greeting after the user subscribes to a newsletter. 

Special offer emails

: a discount, promotion, or giveaway offer.

Newsletters

: anything your recipients should know; maintaining a dialogue with your subscribers.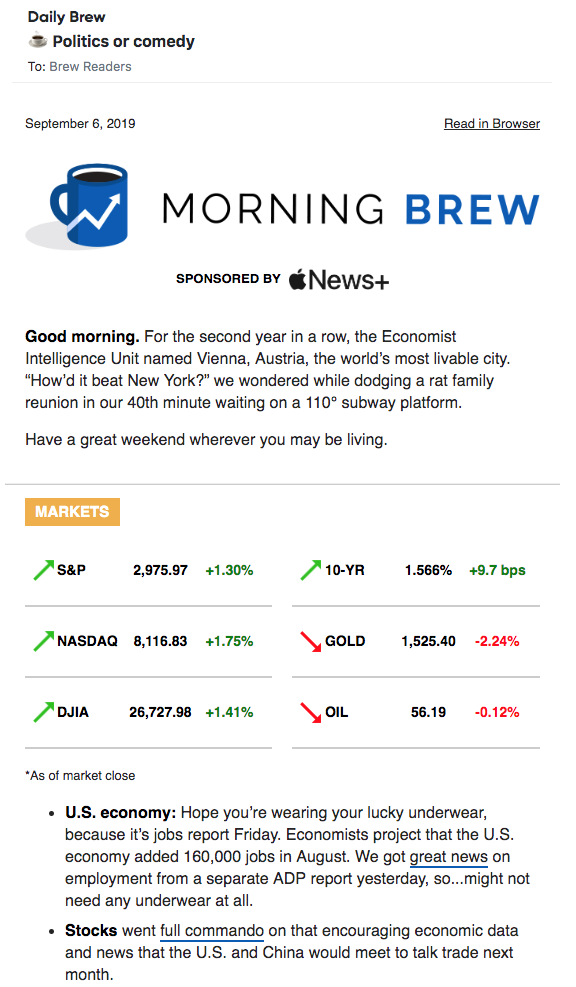 Source: Sendgrid
Confirmation

: confirming the legitimacy of on-site actions, etc.

Cart abandonment

: asking the reason for cart abandonment and maybe providing extra motivation to return (discount, free shipping, FOMO element, etc.).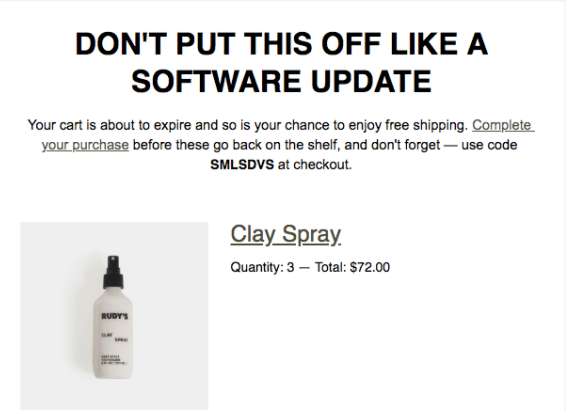 Source: WebFX
5 Ways to Leverage Your Email Marketing With Influencers
1. Let Your Influencer Be Creative
A scripted approach may not work best for millennials or zoomers, as they choose an unconventional, unusual, and creative approach over a hard sell. Whether your goal is to reach a new audience, sell your product, or get extra website visits, let your influencer unleash their creativity by making your message look more like a letter from a friend than a sales pitch.
On the flip side, feel free to share your ideas and brainstorm with your team of influencers. For example, you may want your influencer to overcome a challenge with the help of the product, all while flaunting each positive feature. Or, you may want an expert to dissect your product to show all the pros and cons.
There are so many ways to be creative. Just look at these examples!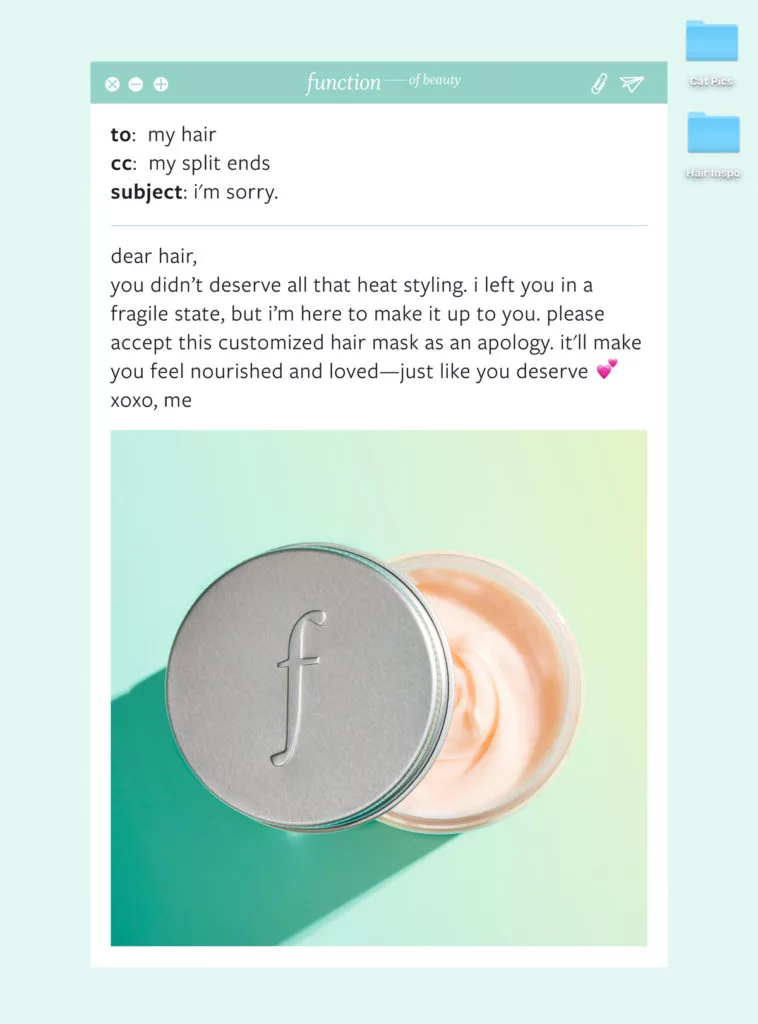 Source: Drip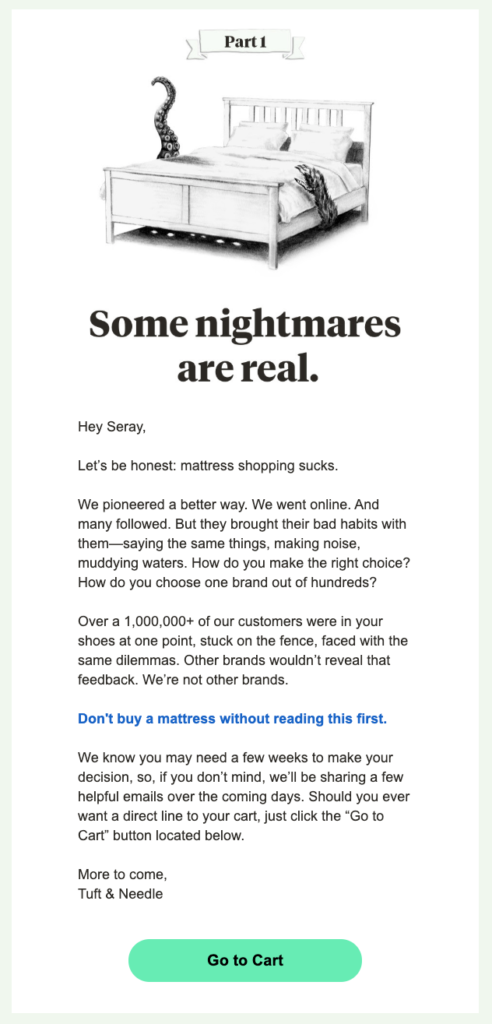 Source: Drip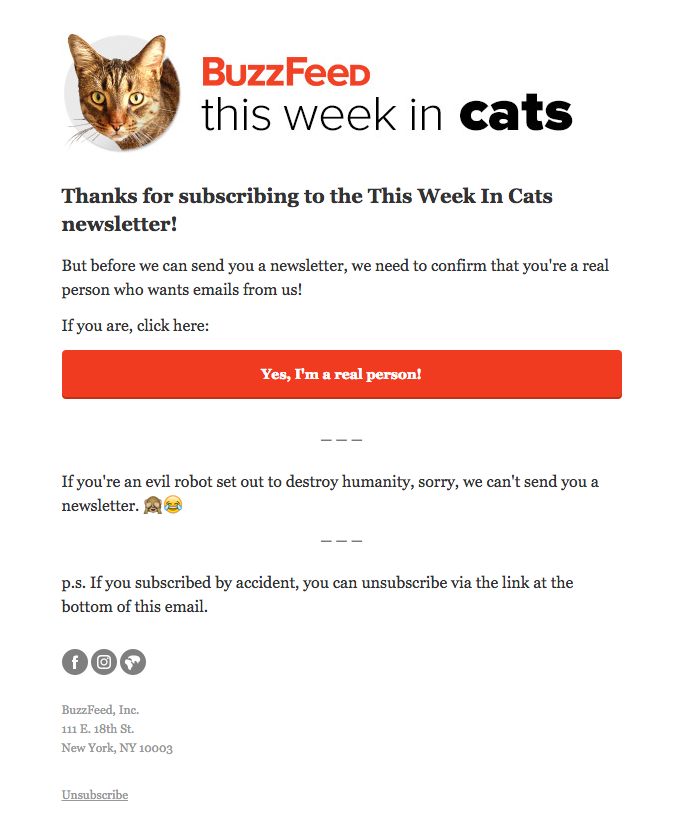 Source: Moosend
2. Choose the Right Timing
Marketing emails receive the highest open rate at around 10 a.m. and 4 p.m. However, about 70% of all email traffic occurs within the first 10 minutes of an hour, making the rest of the hour the time to act. Likewise, weekends may be viable for some businesses, as inboxes are the least congested on Saturdays and Sundays.
Launch-wise, you can go live whenever you think the influencer's impact will be the biggest. It may make sense to collaborate with several influencers as your marketing cycle progresses.
For example, when making an initial product announcement, you can work with several experts with a strong presence in the industry

.

And if you want to segment your recipients to get more data for a personalized follow-up, incorporate quizzes, polls, calculators, and other

interactive content

.
Timing is even more critical for holidays and major events like the Super Bowl. You should know when the game kicks off, when halftime is, what devices dominate the audience, who in your niche will also be advertising during this 'rush hour,' and more. For optimal results from your campaign, consider consulting with top influencer marketing agencies in London, Las Vegas, or any other specific location you aim to target.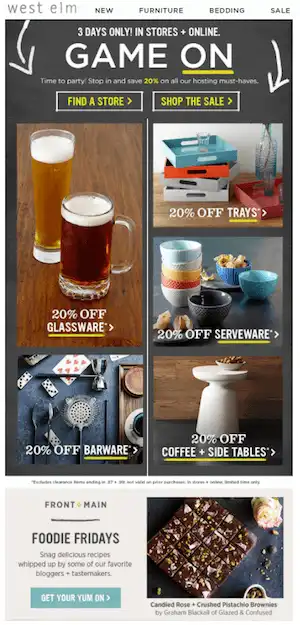 Source: Mailjet
3. Use Content From Your Influencer
You may have to design your email letter from scratch for unique campaigns. But even then, you can integrate high-quality content that your influencer offers. Additionally, you can compare the metrics for the same content used in different places to get an idea of where it's better received. 
4. Be Omnichannel
Other things being equal, the broader the reach, the greater the efficiency of your newsletter. Connect your and your influencer's audiences by putting social network links in your email. 
Also, with a budget of no more than $100, you can run a giveaway or competition on the influencer's side – or offer a referral or promo code – to get the maximum value out of your exposure. But the most important thing here is to stay relevant and present across multiple communication channels. Your influencers can help you ensure this seamlessly. 
5. Measure Your Success
Open rate, click-through rate, bounce rate, unsubscribe rate, revenue per email opened, and other email performance metrics will help you understand whether a particular campaign is a success and whether you should continue the collaboration.
Final Thoughts
Not only can influencers grow your email subscriber list and drive purchase decisions, but they can also help you build trust and authority with millennials and zoomers, increase brand awareness, and make you a big player in the field. Over 70% of marketers rate the quality of customers from influencer marketing higher than from other traffic sources.
So, tap into the most incredible pool of influence and opportunity deemed by your business. Ensure an omnipresent approach with your target audiences and see how quickly your sales grow and engagement rises. 
Want To Know More About Email and Omnichannel Marketing?
Then join MailCon Last Vegas 2023, a significant email and omnichannel marketing event featuring an all-star lineup of speakers, a SaaS PitchFest, the first-ever Marketers Choice Awards 2023 gala, and the largest exhibition floor space to date.