Who doesn't love GIFs? Personalized GIFs for email campaigns are visually appealing, engaging, and often reflect cultural phenomena to win the customer's heart. 
No less important, GIFs in email marketing bear quite tangible results, increasing engagement time, click-through rate, and moving the recipient closer to the purchase stage.
If you haven't yet capitalized on the power of GIFs, it's high time to do so. In this article, we'll explore how GIFs work in email and what you need to reinforce your email campaigns with quality, relevant GIFs.
Without further ado, let's dig into it.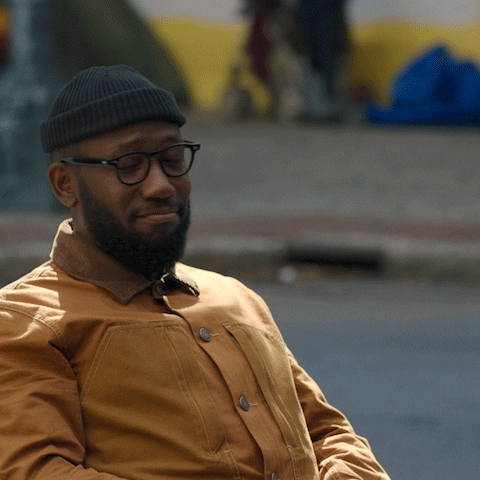 Source: GIPHY
New to email marketing? Here's your chance to grasp the basics.
What
GIFs in Emails
Do You Need for Successful Campaigns?
To fully unlock the potential of using GIFs in emails, you need a clear email marketing strategy in the first place, knowing what types of creatives you are going to use and what GIFs might suit them.
Types of
GIFs for Emails
| | |
| --- | --- |
| Product GIFs | Showcasing a specific product or specific benefits, features, and ideas |
| Meme GIFs | Appealing to the current trends, events, and cultural spirit |
| Abstract GIFs | Visualizing the text while promoting the target action |
But then again, using GIFs in emails is not only art but also science, as their effect may not always follow your expectations. For example, according to NNGroup, there aren't many positive reactions to emails with animations.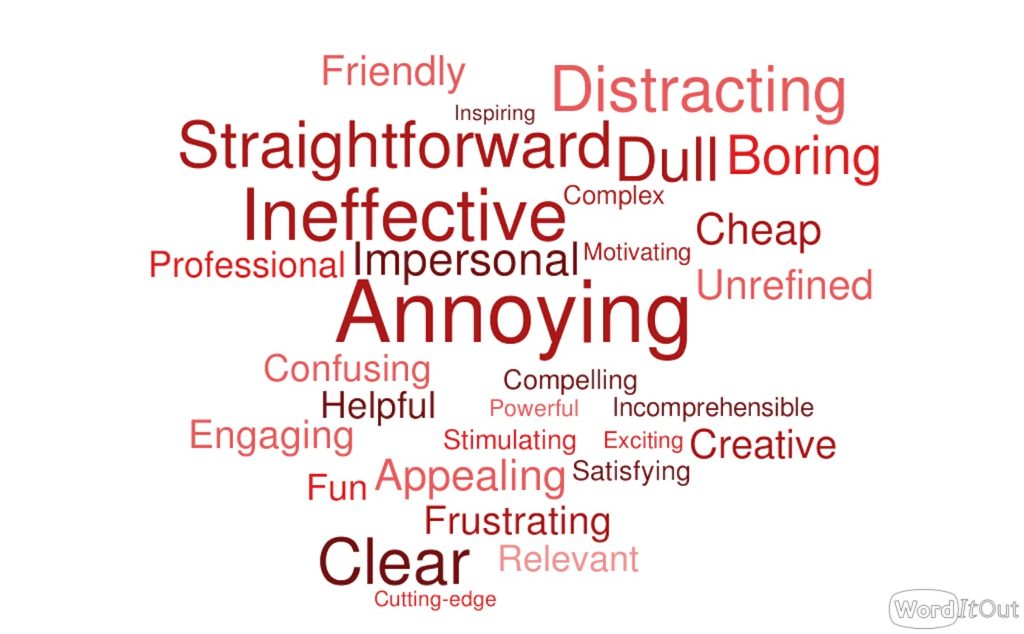 Source: NNGroup
While it's still debatable whether GIFs in emails entertain or annoy users, one thing is clear: GIFs in emails serve their purpose exceptionally well – gluing users to the content and thus moving them down the sales funnel.
The key to a successful email GIF is value and accuracy. For example, product

mail GIFs

are the most welcomed as ones bearing maximum value for specific subscribers.
Using GIFs in email marketing is a successful and ongoing strategy for companies like EVERLANE. Look at how seamlessly they present their products to their target audience: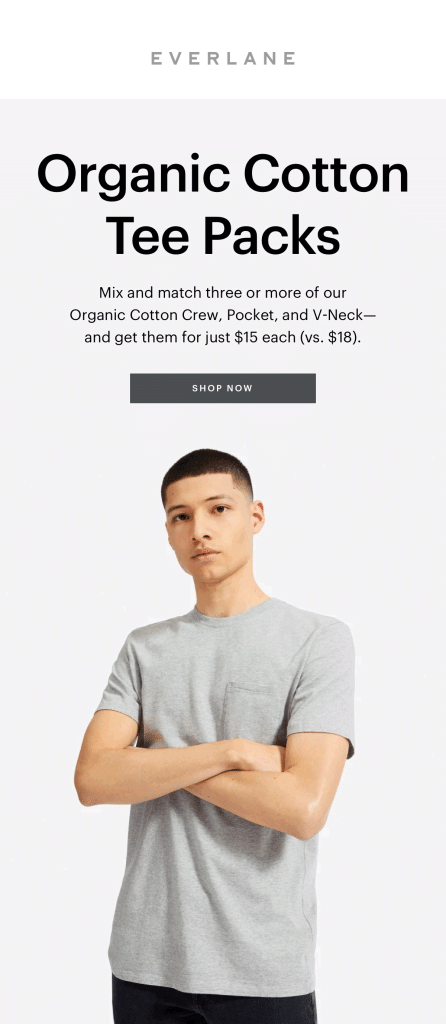 Source: RGM
You can find numerous examples of GIFs in your own inbox, provided you've ever ordered products online or subscribed to online stores.
How to Use
GIFs in Emails
: Popular Business Cases
1. Showcasing Your Product
The ILIA Beauty team implemented an intriguing concept of GIFs in emails, showcasing how cosmetics are used and appear in practice: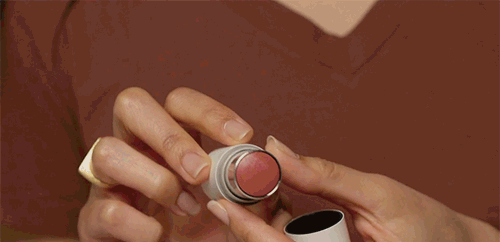 Source: RGM
Notice how seamlessly they showcase the product and its advantages, focusing on real people using the lipstick.
Another vivid example of demonstrating product benefits is found at Paro, a South Asian cuisine store: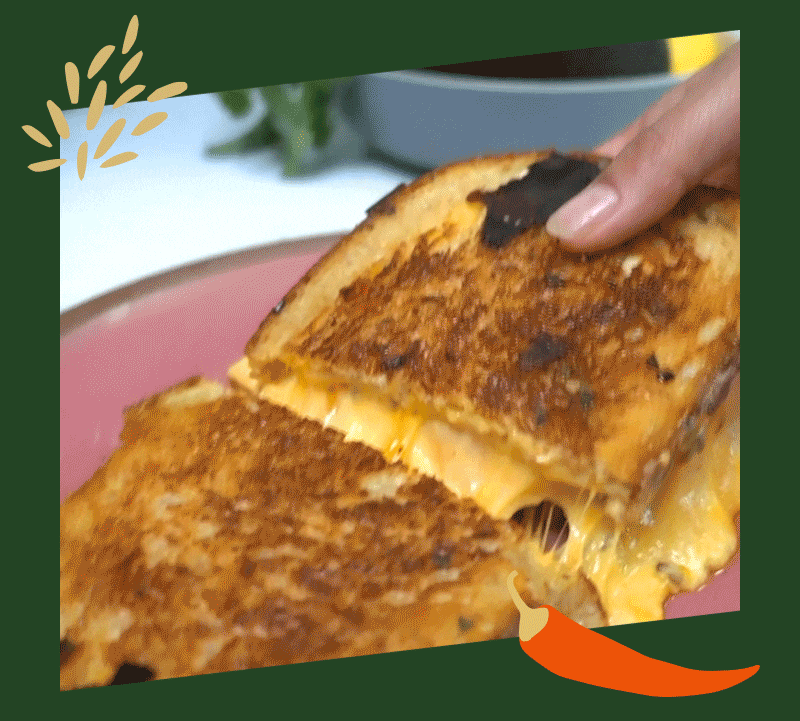 Source: RGM
Upon receiving such a mouthwatering GIF in an email, the user immediately develops an irresistible craving for a crispy toast abundant with cheese. The good thing is that mail GIFs apply to almost any product or service if you are crafty enough to encapsulate the benefits in an exciting wrapping.
2. Remiding of Important Events
Using GIFs grants companies advantages in announcing promotions, sales, and product updates. The email GIF below is dedicated to "Black Friday" and a limited series of watches.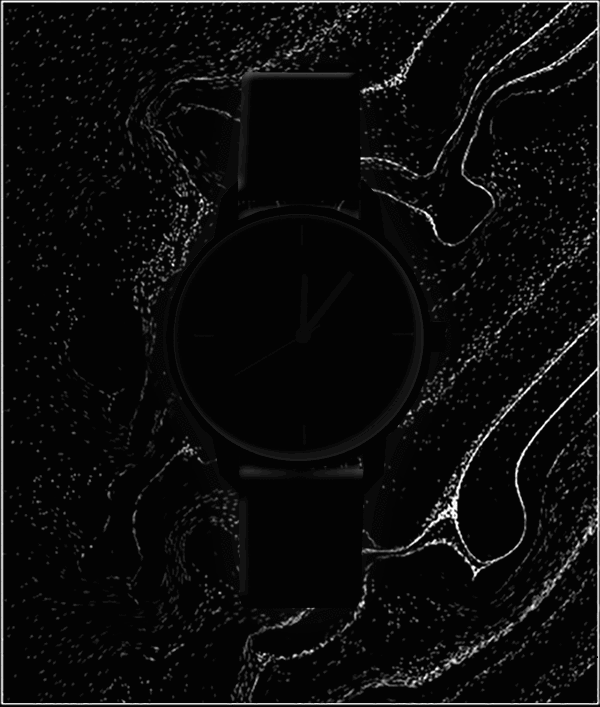 Source: RGM
Here's another GIF example from Apple, one of the global digital sales leaders: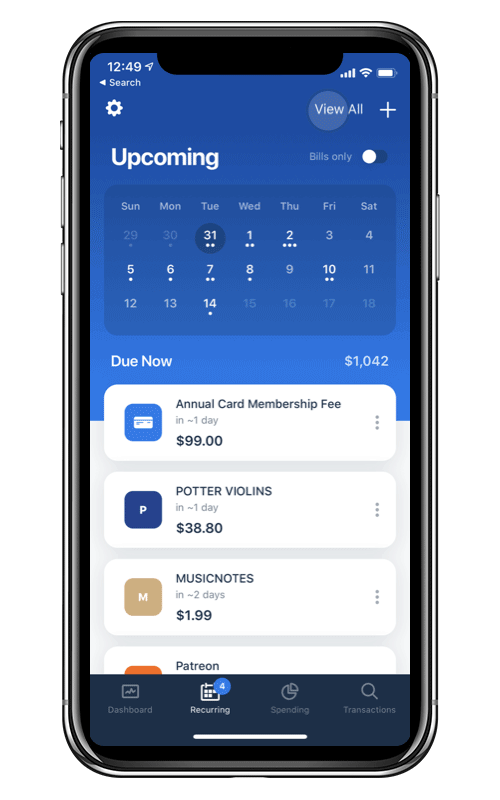 Source: RGM
At first glance, this email GIF seems to be a simple guide to managing subscriptions for the company's services. However, it prompts you to take action – renew your subscription.
3. Keeping Their Attention
In 2021, the average time spent viewing personal emails in the U.S. was around 172 minutes daily, underscoring the rationale for using GIFs in ad campaigns.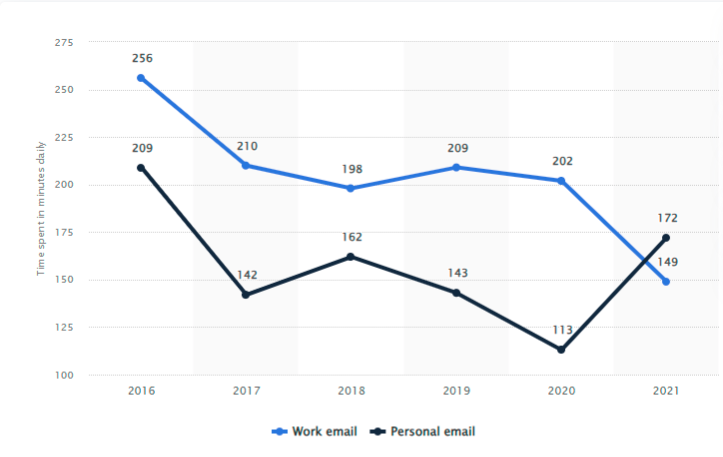 Source: Statista
When choosing or creating email GIFs, you need to factor in the customer data you have access to – demographics, psychographics, history of interactions, and more.
For instance, hypothetical teenagers change their point of interest nearly every 10 seconds, while Millennials typically spend around 30 seconds before they shift their attention elsewhere.
Both situations pose a challenge for email marketers, as the given time might be insufficient to evaluate the content and perform the intended action. With mail GIFs, though, it might be just enough.
Look at the creative from Fable: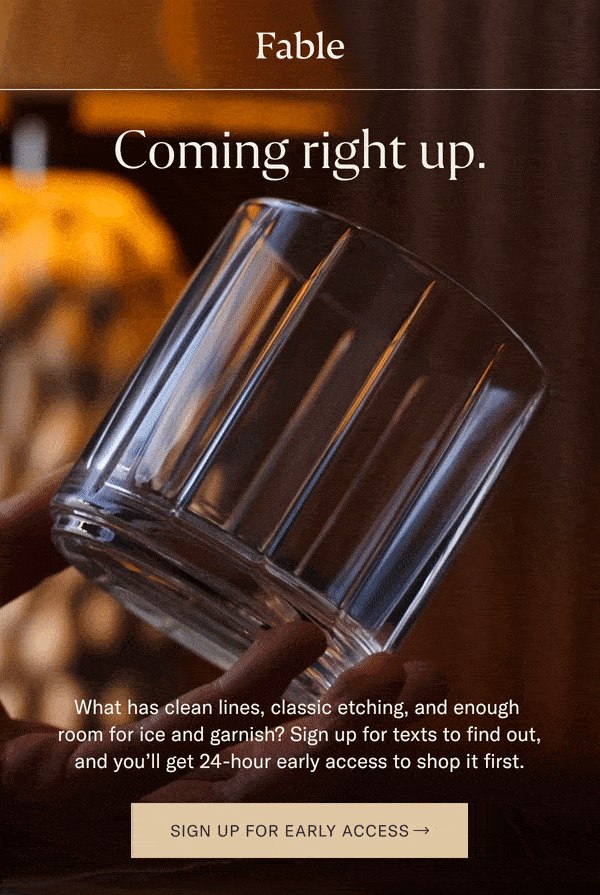 Source: RGM
Successful visualization retains the reader's attention while not hindering them from engaging with the content. Such GIFs in emails stimulate the audience to take the intended action like, for example, ordering a product.
Another impressive visualization from HEATONIST, a spicy condiment store: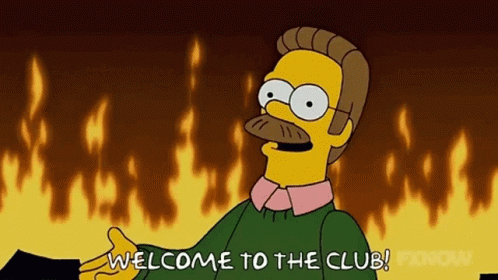 Source: RGM
It maintains potential customers' attention and encourages them to make a purchase by implying the exclusivity of the product. And, of course, a dash of humor is also essential.
4. Promoting Target Actions
Email-sent GIFs are a way to cut it to the chase. Depending on the type of creative, context, and message, you can manipulate the reader's mood and emotions, encouraging them to take specific actions like visiting your website, installing your app, or even making an impulse purchase.
5. Increasing Conversion Rates
The mere seconds of attention you have may not be enough, but email marketing GIFs extend this time at least for the duration of the animation, increasing the conversion chance.
That said, for GIFs in emails to work properly, they must meet a few conditions:
Be valuable and interesting to the audience

Convey a clear message

Have a length of 5 to 10 seconds.

Be accompanied by a soft voiceover or audio.
You can even use free GIFs for emails, provided they match the theme.
What Advantages Do
GIFs in Emails
Provide?
Email GIFs offer the opportunity to succinctly, elegantly, and humorously convey your message to the audience. Indeed, a single email GIF is as precious as a thousand words and is arguably the best way to capitalize on the seconds of attention you have.
Sending GIFs in emails allows you to showcase the benefits of a product, retain attention, or prompt the user to take a specific action — visiting a website, requesting a consultation, or even opting out of a subscription (you need a clean email list, don't you?).
Speaking of opting out, the opposite is usually true: you want people to opt in for your email list. Here are the killer opt-in strategies to grow your email list.
Top
Email GIF
Advice
First of all, may the outdated and humorous nature of GIFs not mislead you — take your message seriously, whether direct or hidden. Besides, respect the technical part of it, especially the GIF file size. 
GIF File Size
Depending on the quality, resolution, and duration, the GIF file size can reach 100 MB, which is more than any free email service will accept (the standard limit is around 20 MB). 
Therefore, you have three options:
Optimize your GIF size

Use paid email service

Choose or create a more lightweight GIF
Utilize short, high-quality animations to showcase product or service features. Keep in mind that emails are often viewed on smartphones, calling for a lighter weight to load faster.
Compatibility with Email Providers
Depending on the email provider's policy and technical characteristics, there may be restrictions on GIFs in emails. For example, some providers may hide images for quicker page loading. Consider this nuance when sending creatives.
Value
At all times, make sure your GIFs are not just beautiful but also valuable (aka relevant). Conduct ongoing A/B testing of your creatives. Track clicks, opens, and conversions to measure your performance with and without GIFs. Stay abreast of trends, analyze your target audience, and provide them with relevant information.
These are fairly standard recommendations, but they're genuinely effective. Show interest in your audience's preferences and needs, and they will reciprocate.
Do you want to learn more about email marketing and its derivatives? Harness the knowledge and experience of leading industry experts — join the MailCon Community and stay tuned and connected for insightful content and updates on upcoming events.