Annette Palmieri is the Marketing Programs Manager of BEE Content Design, the drag and drop editor for designing mobile responsive emails and landing pages.
As the driving force behind BEE's marketing campaigns, she studies user behavior, creates marketing strategies and workflows, and spearheads growth initiatives to achieve business objectives.
Palmieri joined MailCon to provide insights into growth marketing and BEE's role in shaping new industry trends and behaviors as the email and page builder for everyone.
Follow MailCon on LinkedIn for announcements, news, and updates on upcoming events and community initiatives.
1. Where did your career in marketing begin? What keeps you interested in growth marketing?
I started my career in marketing with a small web agency in Naples, Italy. At the beginning, I was a community manager, but thanks to my amazing teammates, I had the opportunity to grow and start working in other areas.
My interests expanded to eCommerce, paid advertising, content marketing, and email marketing. Because of this experience, I chose to obtain a master's program in Milan for eCommerce management. The CEO of the agency introduced me to interesting people working in the marketing field. Thanks to him, I made a lot of connections that helped me find new opportunities and advance my role.
2. How has growth marketing evolved throughout your career?
I became passionate about growth marketing during a live event in Italy five years ago. There was an amazing speaker, Raffaele Gaito, talking about this approach that I had never heard of before.
From that moment, I started to work slowly toward the direction of where I am now, changing my role and my perspective in each company I worked for.
I accepted the role of Marketing Programs Manager at BEE because it's a strong step towards becoming a Growth Marketing Manager. I think it's important to understand that we can't become good at a new role in one day; it takes time to evolve with a new position. It's a path that starts with small steps, and only at the end do we find our destination.
3. What's one thing that you love about this field?
I love challenging myself to grow and always learn something new. In the Growth Marketing field, I can apply an answer to my way of being. There's always something to observe, learn, study, focus on, and experiment with. I find it fascinating to discover what little element can make a big difference and have a tangible impact on a company's business goals.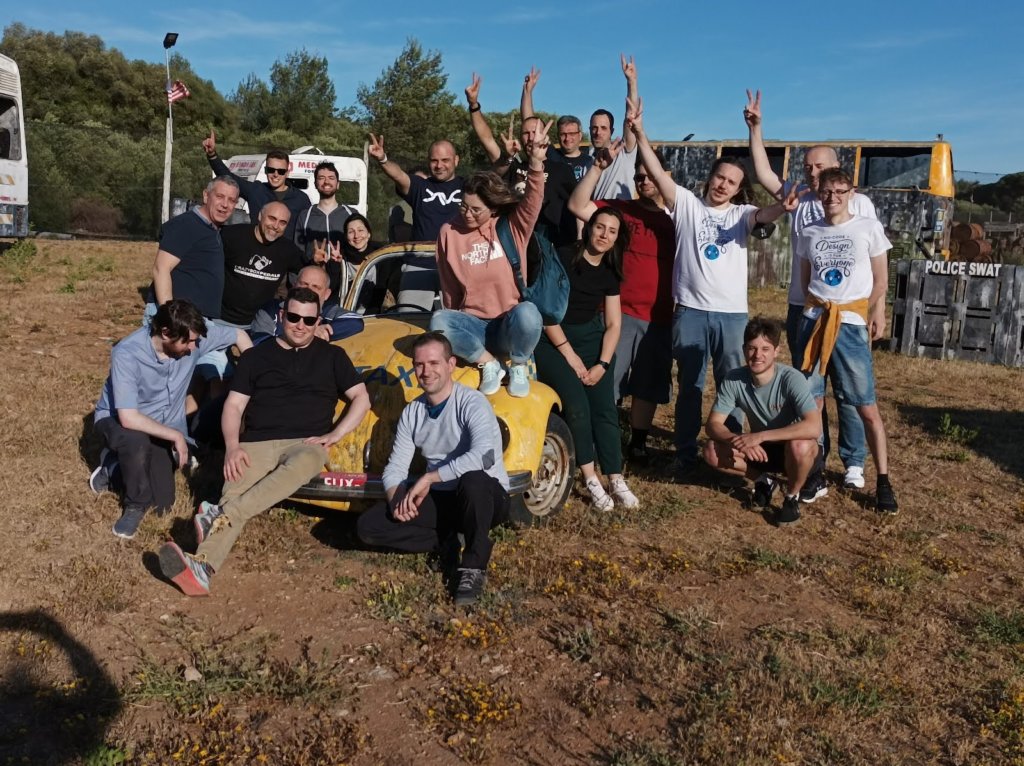 4. What drives your innovative growth marketing efforts at BEE?
Product-led growth is our mantra, so part of our growth marketing strategy is ingrained in who we are. Every action a user makes in our editor is driven primarily by the product itself and allows us to think from a "feedback loop" perspective: hypothesize-analyze-insight.
So, we focus our efforts on studying user behavior to predict their actions and designing a customer experience to drive them to use our product successfully.
5. What tools does every email marketing campaign need to engage clients effectively?
We have access to many tools here at BEE because we are a part of Growens, our parent company, with other business units. Of course, choosing the right tool comes after creating a campaign objective, but I think there are some essential tools we have to use no matter what.
One of them is Google Analytics, which helps us analyze how users navigate the website. Another is Hotjar, which helps us understand user needs. We also need a complete dashboard to collect reports from all the tools we use and a solid CRM to send communication and segment and target the audience (and set the right triggers). And, of course, BEE Pro — to create beautiful and responsive email and landing pages.
6. What strategies can be employed to re-engage lapsed clients?
The real secret to re-engaging customers is never a magic formula. Think of the relationship between a brand and a customer as a courtship: you meet the other person by chance, you know them, talk a little bit, you like them, and you start dating.
The marketing process is not much different. So re-engagement is like when you fight with each other for some reason, and you need to regain trust. And the fight can happen for many reasons that sometimes you cannot predict. So the first step is understanding the "why" and analyzing the data you have. For example, maybe they are receiving too many emails from you or reading content that is not interesting.
Based on that, the very first step is to identify and segment inactive customers based on their actions (not visiting the website in the last three months, have not made a purchase in the last 30 days, and so on).
Then, go personal, with direct contact. Introduce yourself, explain why you are emailing them and, if necessary, ask why they aren't active users. In this way, you can target each segment with personalized content.
7. What challenges could a company face when launching a re-engagement campaign? How can these obstacles be overcome?
Related to the previous question, the biggest challenge is identifying the right audience and segmenting it. Many subscribers may not be interested in receiving as much content as when they first subscribed, and now they are unengaged users. This means that we are facing low email marketing metrics that may harm deliverability, too.
But what makes a user "unengaged" in our industry? The answer can vary depending on the email volume we are sending, the cadence, the sales cycle, and so on. Find the right parameter, and you could start working on a successful campaign.
8. What metrics do you rely on most when planning strategies for launching a re-engagement campaign? 
The metrics we use to evaluate a re-engagement campaign are:
The percentage of active users in the database: dividing them over total users and monitoring the number since the re-engagement campaign started. Is this metric increasing or decreasing?
A decrease in spam complaint rate: this is often a natural consequence of users deleting themselves from the database.
An improvement in the deliverability rate: when we reach a healthier balance between active and inactive users.
9. What key benefits of collaborative content design for email marketing often go unnoticed?
Collaboration in email marketing means going faster, saving time, and involving the right people at the right moment in the content creation process. As we all know, in building one email or a landing page, a company involves more than one person: there's a designer, a copywriter, a project manager, and a marketing manager.
With all these stakeholders, it's essential to have one place to comment, discuss, edit and arrive at a faster solution.
10. What are some email styling tips for up-and-coming growth marketers? 
Like everything in email marketing, knowing your audience is the first step. Once you have this information, you will know which content they like based on their actions and interests, when they expect to receive the email communications during the process, and how they navigate through your product.
11. What's the future of growth marketing for collaborative content design?
When a team starts to collaborate, it gets to the solution faster. Growth marketing is all about analyzing, experimenting, testing, and then understanding the results and starting again from that point. Failure is more than welcome when finding the way to success. As you can easily understand from this, you must collaborate when creating designs if you want to think in a growth-based way.
12. Why should a client use BEE? 
BEE Pro is the solution for small and large teams looking for a tool to create beautiful emails and landing pages faster, requiring no-code skills. Collaboration in BEE Pro is the key to success, with features that allow team members to have control even if there is more than one person involved.
Plus, the continuous evolution of the platform — thanks to research and development by the product team — allows us to offer a product that can always answer customer needs by creating content that resonates.
Keep your finger on the marketing pulse by staying tuned and connected with MailCon to get to know the faces shaping our industry with insightful content, industry news, trends, and strategies.