Who are marketers, and who are influencers? Are they the people who set trends? Or are they the ones who communicate these trends to wider audiences?
If you're in email marketing, the chances are that they're both the trend-setters and communicators of new omnichannel marketing innovations.
In an ever-growing industry like ours, many people contribute to shaping the present and future of what we do with email, whether that be with content, design, strategy, or even technology.
The following compilation is MailCon's recommendation for the top influential email marketing experts.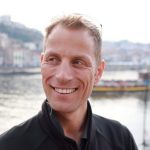 Adrian Williams: Founder at Email Angels
Adrian Williams is the founder and CEO of Email Angels, where he works with his team to consult clients with email delivery and inboxing best practices. Williams is also best known for his speaking engagements at various email marketing events, including MailCon.
Follow Williams for: Email deliverability, personalization, data, email marketing strategy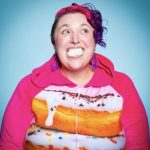 Alison Gootee: Compliance and Deliverability Enablement Principal at Braze
Alison Gootee is a self-renowned jouster of junk mail, a slaughterer of spam, and an uncharitable being to unwanted email. In other words, she's an email deliverability and compliance expert that works to detect and avoid spam provides consultative email deliverability services, conducts depthful investigations into email practices, and more.
Follow Gootee for: Email deliverability, compliance tips, spam control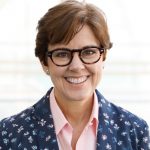 Ann Handley: Chief Content Officer at MarketingProfs
Handley speaks and writes about how companies can rethink how they market their businesses. She's authored The Wall Street Journal best-seller, "Everybody Writes," and is the co-author of the best-selling book about the ins and outs of content marketing, "Content Rules: How to Create Killer Blogs, Podcasts, Videos, Ebooks, Webinars (and More) That Engage Customers and Ignite Your Business."
Handley is a member of the LinkedIn Influencer Program. She has been cited in Forbes as the most influential woman in social media and has been recognized by ForbesWoman as one of the top 20 woman bloggers.
Follow Handley for: Content marketing strategy and tips on good copywriting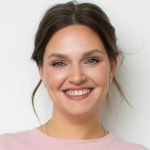 Anna Levitin Poskryakova: Email Marketing Specialist at Powtoon
Well-versed in all media channels, Poskryakova has over seven years of experience in marketing. In her day-to-day, she oversees social media, PPC, email marketing, affiliate, and SEO campaigns to drive results for her company. Overall, she's passionate about email marketing, user retention, and all it takes to create and launch effective email campaigns. She's also a member of the "Women of Email" association.
Follow Poskryakova for: Email marketing and automation, retention marketing, email campaigns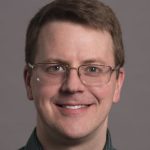 Chad White: Head of Research at Oracle Marketing Consulting
White leads the research and content marketing efforts of over 500 consultants and service specialists at Oracle Marketing Consulting. White has talked about email marketing trends, best practices, email research, deliverability, and email marketing strategies during his career. He's also the co-author of "Email Marketing Rules," a guide that demystifies email as it unfolds 150 email best practices and provides tactical checklists and strategic frameworks to achieve long-term success.
Follow White for: Email marketing insights, advice, and best practices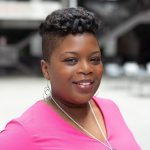 Charma Parker: CRM Channel Lead at Chick-Fil-A 
Charma Parker is a visionary marketer with over 10 years of experience working in marketing strategy and execution across email, mobile, social media, video, web content, SEO, paid search, and others. Parker is also an esteemed thought leader and speaker covering marketing, innovation, female leadership, and email marketing.
Follow Parker for: Insights on the customer lifecycle, omnichannel strategy, email personalization and segmentation, mobile marketing, and more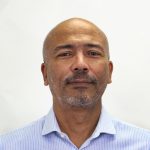 Dela Quist: Founder & CEO of Alchemy Worx, Touchstone
Dela Quist is a highly experienced email marketer with a strong digital media and advertising background. Currently, he is CEO of Alchemy Worx, where he and his team help clients create, implement and run effective email marketing campaigns.
At Alchemy Worx, Quist covers everything from email strategy development, analytics and tracking, copywriting and messaging, and the actual development of email templates, funnel building, email marketing optimization, and so much more. Quist is an author, speaker, and recognized digital and email marketing authority. He is also an active member of the Digital Marketing Association.
Follow Quist for: Content creation, copywriting, email marketing setup, digital strategy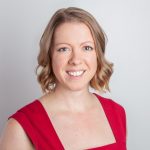 Jessica Best: Vice President of Data-Driven Marketing at Barkley 
Jessica Best is an email marketing strategist and self-declared email marketing nerd who has focused on boosting ROI in customer and data-driven marketing campaigns and efforts. In her day-to-day work, Best works with clients who conduct multi-channel campaigns, where she gets to weave data-driven insights and strategy with content to boost customer engagement and relationships. She's a long-time preacher of excellent email marketing and its long-term effects on online and offline communities.
Follow Best for: Email marketing strategy, media campaign planning, email design and copywriting, database integration strategy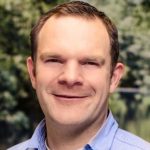 Jordie van Rijn: Independent Email Marketing and eCRM Consultant
Jordie van Rijn is an online marketing consultant with experience in email marketing and marketing automation technology at emailmonday. And known email influencer with a knack for inspiring new thoughts on the topic of email and automation. His knowledge and background have positioned him as the specialist who ties marketers, C-Suite executives, and IT together.

Jordie is the founder of Emailvendorselection, a site dedicated to finding the right software for the job. He guides bigger MarTech selection software selection and RFPs.
Follow van Rijn for: Email marketing, marketing automation, email software selection, campaign management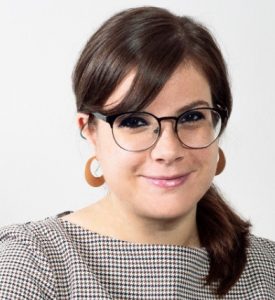 Annette Palmieri: Marketing Programs Manager at Bee Content Design
Annette Palmieri is Marketing Programs Manager of BEE Content Design, the drag & drop editor for designing mobile responsive emails and landing pages. In her everyday job, she works closely with the Content & Creative Team to deliver the communications to the right audience. Overall, she's passionate about email marketing and she thinks that should be part of every successful multi-channel campaign. 
She has 10 years of experience in Digital Marketing, and she started to work in social media, marketing strategy, and paid advertising for several companies. But once she realized how wonderful it is to build relationships with the customers, email marketing stole her heart.
Follow Palmieri for: Email design, content, multi-channel distributions, and marketing strategy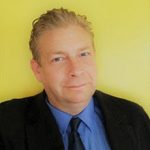 Keith Kouzmanoff: Email Postmaster at Inter7 Internet Technologies
Keith Kouzmanoff is an email veteran with over 20 years of experience in email marketing, deliverability, and related fields. He's one of the first DMA Email Experience Council members, who was also highlighted in MarTech Cube's "Top 25 Most Influential Email Marketers" list. Kouzmanoff's expertise reaches many forms of digital marketing solutions utilizing email delivery systems, tracking, web servers, data analytics, and some programming.
Follow Kouzmanoff for: Email deliverability, data analytics, email tech strategy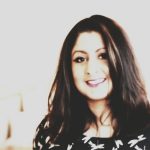 Komal Helyer: Vice President of Marketing at Pure360
Komal Helyer is an award-winning marketer and expert in email and digital marketing. As Vice President of Marketing at Pure360, Helyer leads the company's client retention, brand, and go-to-market strategies. She's a passionate email marketer and also the Chair of the DMA Email Council. Helyer has also written for many publications. She's passionate about diversity in the workplace, which has landed her on becoming a mentor to many in the industry and at the Girls Network.
Follow Helyer for: Marketing thought leadership, email marketing trends, and tactics, email communications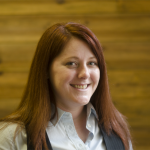 Lauren Meyer: Chief Marketing Officer at SocketLabs
Lauren Meyer is a self-proclaimed email deliverability geek serving the email industry focusing on email strategy, deliverability, and compliance. In her day-to-day work, Meyer uses data to create better-performing digital strategies.
Follow Meyer for: Email deliverability, email marketing, email thought leadership, email marketing technology updates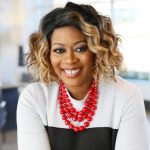 Lisa S. Jones: Chief EyeMail Officer (CEO) at EyeMail 
Lisa S. Jones is the founder and CEO of EyeMail, a leading marketing communications technology company specializing in embedding video in an email to enhance customer experiences and boost inbox engagement. Jones empowers customers to deliver videos directly to an individual's inbox and have the full video play automatically, without any added headaches of downloading, thumbnailing, or clicking on the embedded video.
Follow Jones for: Video-in-Email, email technology, email marketing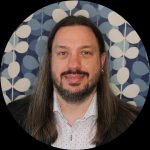 Matthew Vernout: Vice President of Deliverability in North America, Netcore Cloud
Matthew Vernout is a digital marketing and privacy advocate, an author, and a speaker. He's the Vice President of Deliverability at Netcore Cloud in North America. With over 20 years of experience in email marketing, Vernout is an industry veteran who uses his background in privacy and network operations to help clients improve their digital marketing strategies and programs. He also specializes in email authentication, ISP policies, email deliverability, and legal legislation pertaining to spam.
Follow Vernout for: Email authentication, deliverability, overall email marketing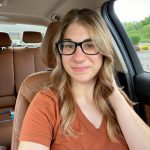 Megan Boshuyzen: Senior Email Developer at Pathwire
Megan Boshuyzen is a passionate email designer and developer who believes her work can make a positive impact. Her specialty includes creating responsive and engaging emails, newsletters, and templates for both. Boshuyzen creates emails from design through development, QA, and deployment. She's proficient with MailChimp and is always eager to acquire new skills, and can learn established processes, or develop new ones as needed.
Follow Boshuyzen for: Insights on email design and development, newsletters, and more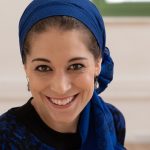 Nikki Elbaz: Email Consultant at Nikki Elbaz
Nikki Elbaz is an award-winning email writer and curator of conversion-focused emails. Elbaz believes that strategic email sequences retain the human touch in ways that automated technology cannot. She also creates email sequences, messaging, and re-engaging strategies. With Elbaz, every customer interaction is highlighted with an uber-personalized but utterly automated experience.
Follow Elbaz for: Email strategy, personalization, email sequence creation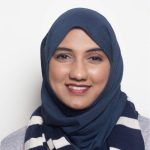 Samar Owais: Email Strategist & Copywriter at SamarOwais.com 
Samar Owais is an email conversion strategist and copywriting expert specializing in SaaS and eCommerce businesses. In her work, she analyzes customer data, designs conversion-focused email strategies, and writes email copy that resonates with subscribers.
Follow Owais for: Email copywriting and strategy, conversion strategy, engaging copywriting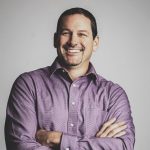 Spencer Kollas: Vice President Client Partner at Merkle
Spencer Kollas is an expert in improving email deliverability, reaching more inboxes, and converting more leads into committed sales. He's also an experienced cross-channel marketing specialist, public speaker, and writer for various forums.
Follow Kollas for: Email deliverability, cross-channel marketing, marketing strategy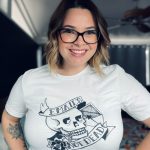 Stephanie Griffith: Chief Evangelist at Drip, Co-Host at Conversational Commerce Podcast
Stephanie Griffith is an email and SMS marketing expert and the co-host of the Conversational Commerce podcast. She works as the Chief Evangelist at Drip, where she utilizes her marketing knowledge to bring light and brand awareness to the company. Griffith is also the founder of emailpreview.io, an online software that helps mailers save emails. She's also a member of Women in Email.
Follow Griffith for: Email marketing, SMS marketing, email SaaS technology
Stay tuned and connected for more marketing insights, tips, tricks, and suggestions. 
Follow MailCon on LinkedIn for announcements, news, and updates on upcoming events and community initiatives.